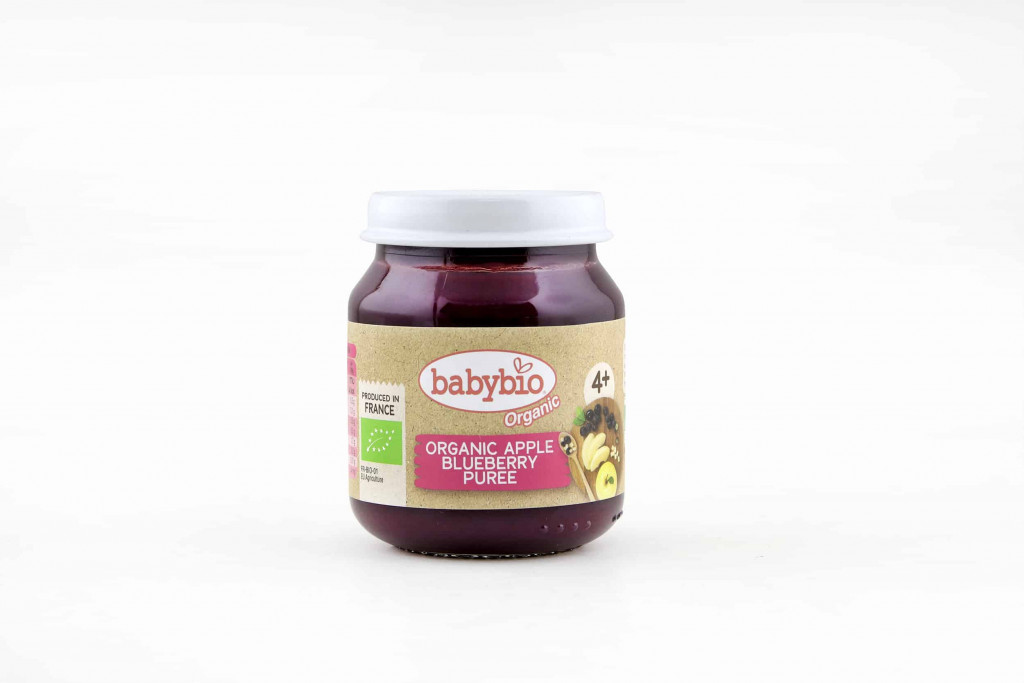 In stock
Babybio Organic Apple Blueberry Puree, 130g
RM7.00
Rich in fibers, Babybio organic apple prune puree helps you get rid of constipation. It provides good energy source from the natural fruit sugar of apple and prune.
Description

Additional information
Rich in powerful antioxidants from the wonderful blueberries. A new taste and nutrients for you.
Product Highlight
Color your world with the red & blue from Mother Nature!
Quality
Certified organic.
All the ingredients are agricultural origin with 100 % organically grown.
Gluten Free
Without extra salt and sugar added.
Free from artificial colouring, flavouring or preservatives.
Without thickener
Country of Origin
France
Ingredients
Apples* 80%, blueberries* 20%.
*Ingredients of agricultural origin, organically grown (100%)

Weight
0.24 kg
Product Dietary Choices

Gluten-free, Vegan, Vegetarian

Brand

Babybio

Usage Instruction

Suggested Serving

Serve warm. To warm, stand the bowl in hot water without adding any salt.
Spoon the required amount in a clean bowl.
Any unwarmed food remaining in the jar can kept in the refrigerator for up to 48 hours.

Storage Instructions:
Once open,   can keep it in refrigerator for up to 48 hours only.