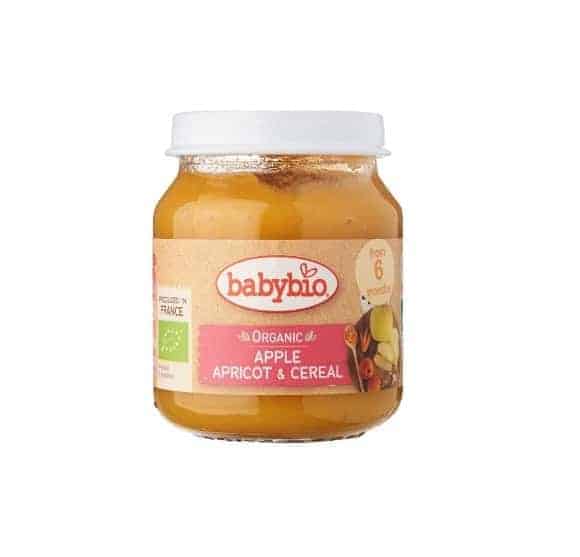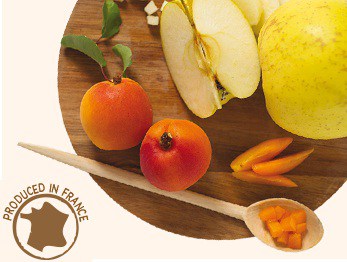 In stock
Babybio Organic Fruit Cereal Puree, 130g
RM7.00
Free of any thickening agents, the texture of Babybio's fruit jars are perfectly suited to babies. These fruit recipes are ideal to expand your baby's tastes!
 Without added sucrose**
**Contains naturally occurring sugars in fruit.
Description

Additional information
Babybio carefully selects the origin of each ingredients and chooses whenever possible local producers (France or the Western Europe).
The origins indicated on the products may change due to our requirements in the choice of producers and the difficulties in the supply of organic raw materials.
Quality
Certified organic.
All the ingredients are agricultural origin with 100 % organically grown.
Gluten Free
Without extra salt and sugar added.
Free from artificial colouring, flavouring or preservatives.
Without thickener
Country of Origin
France
Ingredients
Apples from France *, Apricots from France *, Rice*.
*Ingredients of agricultural origin, organically grown (100%)
Weight
0.24 kg
Product Dietary Choices

Gluten-free, Vegan, Vegetarian

Brand

Babybio

Suggested Use :

Serve warm or at room temperature.
Spoon the required amount in a clean bowl.
To warm, stand the bowl in hot water. Do not add sugar or salt.
Any unwarmed food remaining in the jar can be kept in the refrigerator for up to 48 hours.