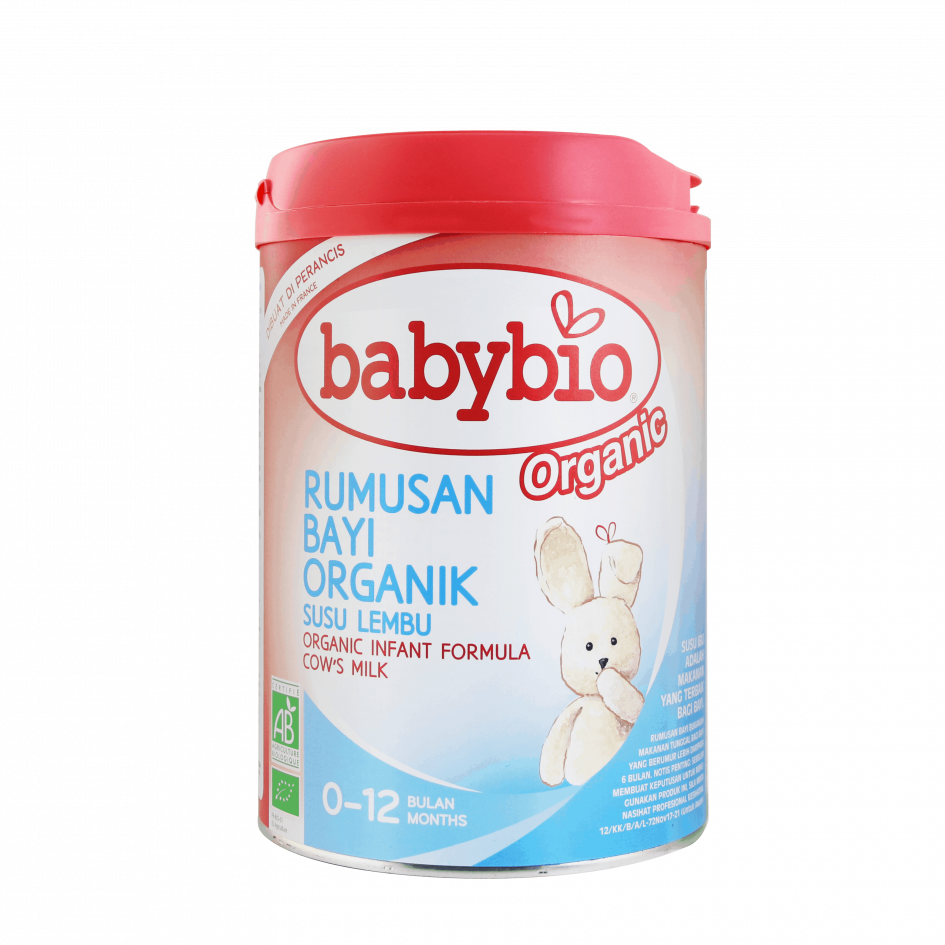 In stock
Babybio Organic Infant Formula, 0 – 12 months, 900g
RM98.00
Babynat/Babybio Organic Infant Formula, 0 – 12 months, 900g
Description

Additional information
Precaution
Use within 4 weeks of opening.
Country of Origin
France
Ingredients
Demineralized whey powder*, vegetable oils* (oleic sunflower*, rapeseed*, sunflower*), corn maltodextrins*, skimmed milk*, milk mineral concentrate (calcium), minerals: potassium chloride, magnesium chloride, disodic phosphate, trisodic citrate, iron lactate, potassium hydroxide, zinc sulphate, potassium iodide, sodium selenite, cupric sulphate, manganese sulphate, vitamins: vitamin C, vitamin E of natural origin (D-alpha tocopherol acetate), niacin, ascorbyl palmitate, pantothenic acid, vitamin A, thiamin, vitamin B6, folic acid, vitamin K1, biotin, riboflavin, vitamin D3, vitamin B12, choline bitartrate, inositol, antioxidant: tocopherol-rich extract.
*Ingredients are organically grown.