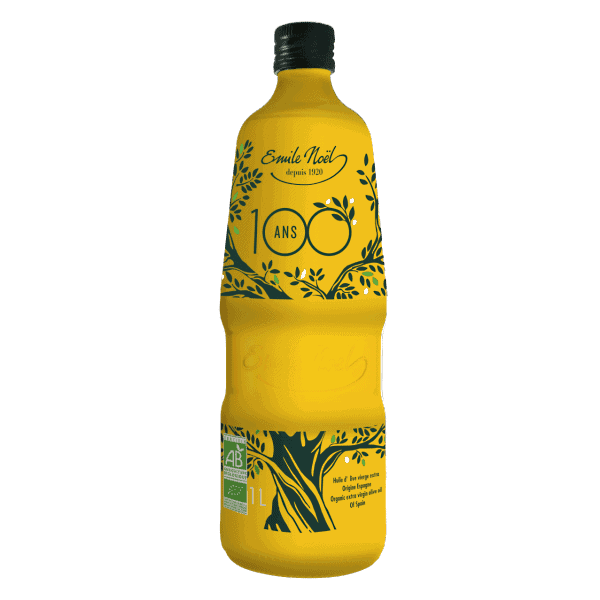 In stock
Emile Noel '100 YEARS' Organic Extra Virgin Olive Oil, 1L
RM148.00
This is a special limited edition of organic extra virgin fruity olive oil in special packaging, made in conjunction with the 100 years anniversary of Emile Noel. It is first cold-pressed from the finest grade of fruity olives from Spain.
This gives it a special green tomato aroma with herbaceous notes and a hint of citrus and fresh almonds.
Description

Additional information
What makes us different?
1. Old and Gold
Emile Noël® is a French family-owned company with 100 years of history. It is the market leader for organic first cold-pressed virgin oils, being the first oil mill in France to press seeds farmed organically in 1972. Its exclusive screw press processing technique has passed down for four generations.
2. Cold-pressed Quality
The oil is slowly extracted through Emile Noël's® novel cold-press method whereby a screw is slowly turned on the seeds, pressing and grinding them at temperatures below 60°C. Besides preventing heat-sensitive seeds from spoiling, this method also gives enough time to draw out the oil's true essence.
3. Good Oil Starts from the Seed
Faithful to the old adage of "to make good oils, you need good seeds", Emile Noël® travels around the world in search of the right organic seeds, particularly those grown in quality soil. By finding soil and climates that are favourable to the seed's growth, they lay the foundation to extracting oils with excellent flavours and nutritional qualities.
4. Quality Judged by Oil Testers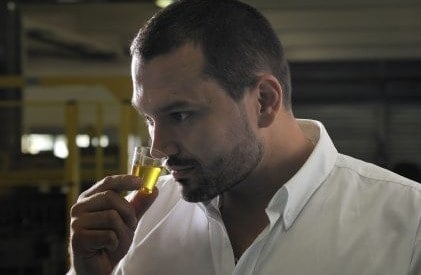 Blind taste tests are conducted every week by a team under the supervision of Emile Noël's® judging panel, where they evaluate the organoleptic characteristics of each product in order to determine its quality and category.
Furthermore, all oils are subjected to an internal monitoring plan created by Emile Noël's® labs.
5. Environmentally and Free-Trade Friendly
Emile Noël® compensates small-scale farmers fairly for their work while providing working conditions that respect every employee's well-being and dignity. They are also dedicated to enviromentally-friendly production by recycling waste, obtaining EU Ecolabel certification, as well as reducing carbon emissions and energy wastage.
Qualities
Certified organic
100 years of history, established since 1920
Extra virgin (first cold pressed and unrefined)
Made from traditional screw press techniques
Premium-grade seeds / nuts
Seeds picked from small yield, high quality crops
Fair Trade. Supports small scale organic farmers
Well established in-house R&D
Rich flavour
Bottle is nitrogen flushed to preserve the oil's freshness.
Weight
0.4 kg
Product of

France

Ingredients

Extra virgin olive oil*
*Ingredients from certified organic farming

Usage

Ideal as drizzle for your favourite pasta, salad dressing and low temperature cooking.

Storage

Store at a cool, dry place. Avoid from direct sunlight. Clouding and may solidify with cool temperature storage.