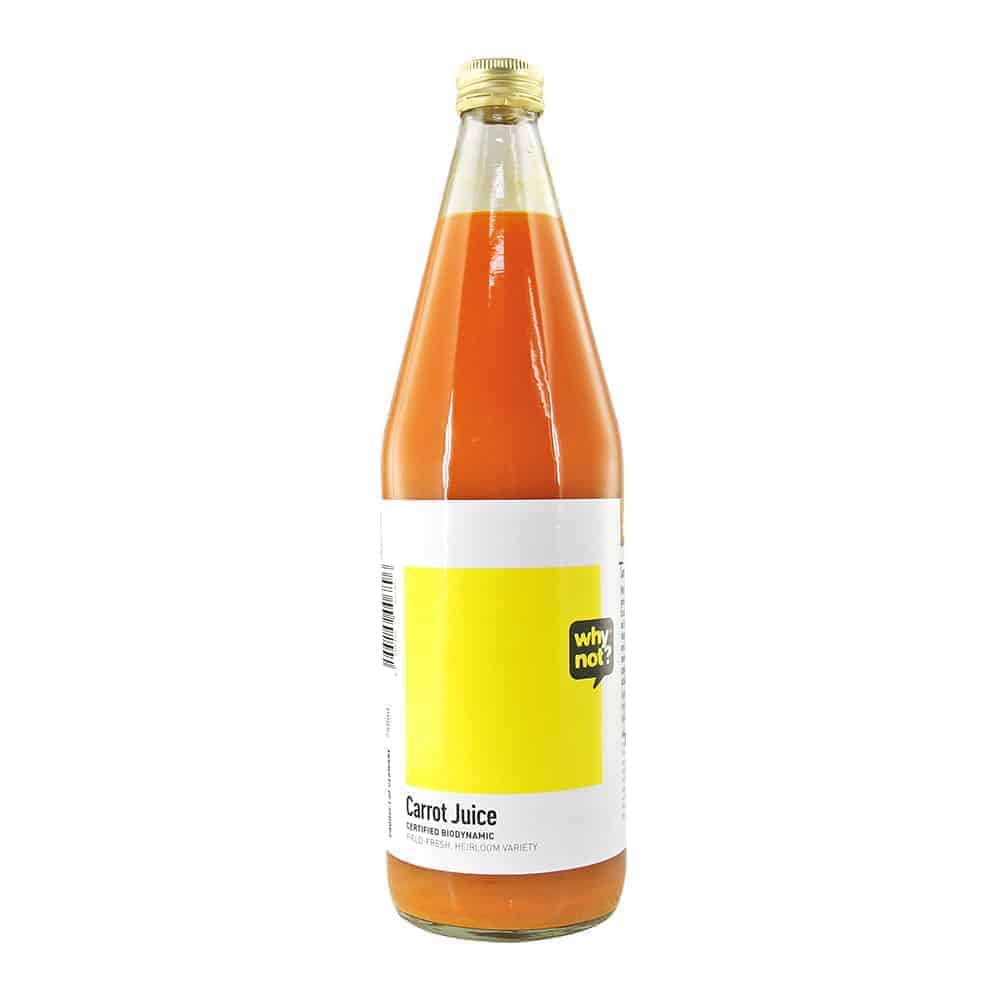 Out of Stock
Out of stock
Why Not? Carrot Juice (field-fresh), 750ml
RM26.50
Smooth texture with light pleasant sweetness, the extraordinary taste of Why Not?™ Carrot Juice…
Description

Additional information
Smooth texture with light pleasant sweetness, the extraordinary taste of Why Not?™ Carrot Juice reflects its freshness and quality. It is a powerful antidote for cancer and aging related diseases.
Product Highlight
One of the most delicious way for anti cancer and anti aging.
Quality
Certified biodynamic. Pressed from carrot that cultivated biodynamically.
Why Not?™ Carrot Juice is 100% field fresh. The carrots are freshly pressed into juice and bottled straight after harvesting to guarantee optimum freshness from farm to your glass.
Carrot of heirloom variety is used, producing juice with extraordinary taste, smoothness and aroma that makes it stand apart from conventional carrot juice produced from hybrid variety.
100% pure juice. No added sugar, colouring and preservative.
Did You Know?
Demeter is the only certification body for biodynamic products. Besides prohibits use of pesticides and chemical fertilisers, biodynamic farming emphasizes balancing and holistic development and inter-relationship of soil, plants and animals to achieve sustainable farming. Biodynamic farming produces crops that have better taste and higher therapeutic value.
Ingredients
99.5% field-fresh carrot juice*, 0.5% lemon juice*.
*from certified Demeter cultivation.
Country of Origin
Germany