Pause, Reset & Recharge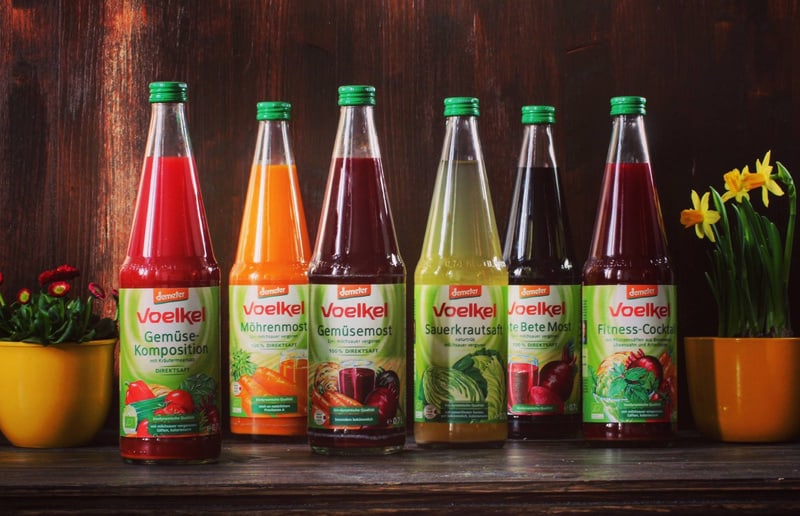 We sleep to recharge our exhausted body. We go on vacation to escape from our hectic lifestyle for a moment.
However, we hardly give our digestive system a break from its highly demanding workload!
The digestive system is the busiest system in our body, especially with frequent overeating habits that have crept into our lifestyle. That's why our body requires an escape from a lifelong 3-meals-a-day routine (or even six for some!).
Fasting gives our body an opportunity to shift the energy used for digesting to repairing and healing our body and to eliminate nasty toxins that harm us emotionally and physically.
Not only that, it also rejuvenates our body from physical stress accumulated through improper diets, unhealthy lifestyles, emotional stress and environmental pollution.
Which is why we at Why Not?® have come up with the Why Not?® Biodynamic Juice REtreat!
So what is Why Not?® Biodynamic Juice REtreat?
Why Not?®'s Biodynamic Juice REtreat is a specially selected set of 6 juices made from organically-grown and DEMETER-certified fruits and vegetables.
With single veggies such as carrot and beetroot to vegetable blends and cocktails, this REtreat aims to encourage you to:
Reboot the body's healing ability & formation of new cells
Reduce oxidative stress & slow down aging process
Promote liver purification & support its function
Improve digestion function & nutrient absorption
Curb the craving on unhealthy & sugary food
Promote healthy metabolism
Help obtain ideal body weight
Enhance mental clarity & alertness
What's so special about it?
Certified biodynamic (DEMETER) juices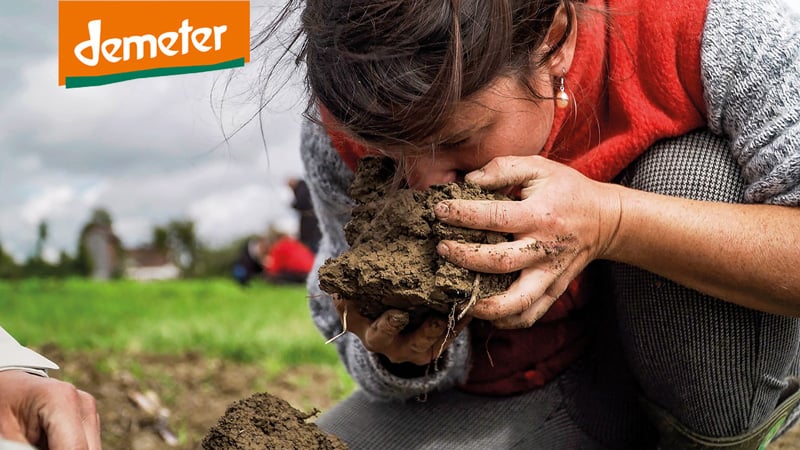 More than just organic, the vegetables and herbs in our juices are grown biodynamically.
By respecting the ecological relationship between the soil, animals and farmers, integrating astrological sowing and planting calendar in its farming, biodynamic agriculture is regenerative and brings life force into the environment and crops.
Biodynamic goodness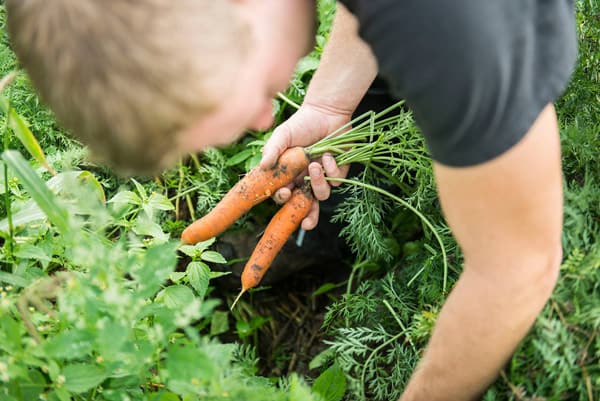 Taste the aura! Our juices are filled with life-forces that will revitalize and recharge the body. Giving better mind clarity and less craving for food.
Voelkel stories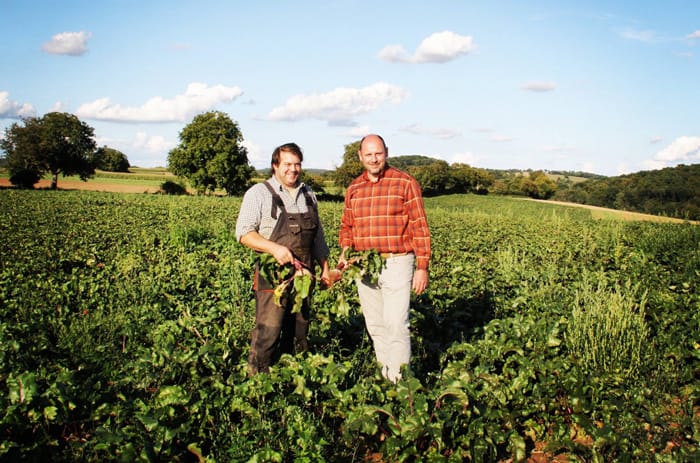 Responsibility for mankind and nature has been the core value of Voelkel-a family-owned company since 1936.
True-to-seed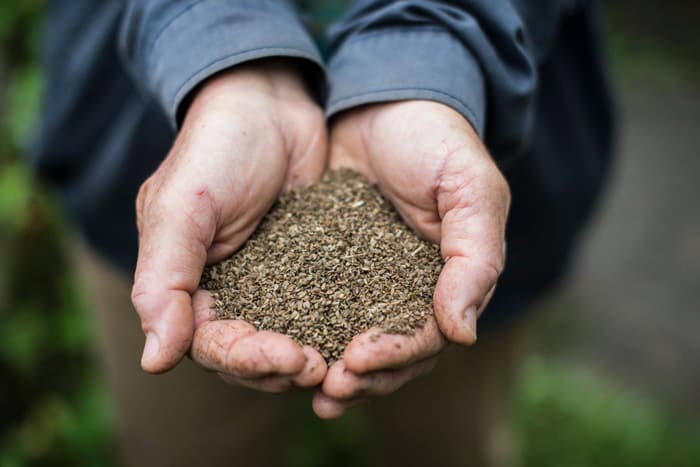 Supporting heirloom seeds and independent seed research, all vegetable juices are grown using reproducible seeds and free from genetic engineering.
Direct & fair-trade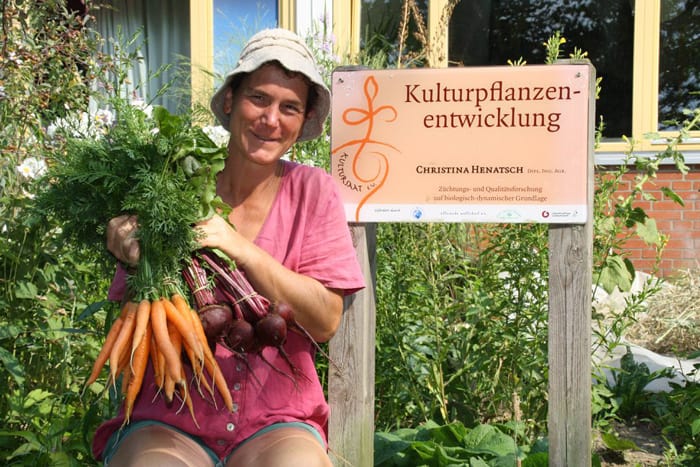 Valuing long term relationships with our farmers for quality crops, they are the soul behind our wonderful juices!
Lacto-fermented juices
Our aromatic vegetables are gently pressed to preserve their nutritional values before fermenting with lactobacillus.
100% vegetables
Besides providing vital nutrients and adequate energy during the REtreat, vegetable juices have lesser sugar content as compared to fruit juices.
Different plant parts for wholesome goodness
From flower, fruit, leaves, tubers, legumes to herbs. A combination of wholesome taste, vitamins and minerals.
Colourful & nutrient rich
Green, orange, red and purple, our cleansing program includes a wide spectrum of natural plant colours for diverse phytonutrients such as antioxidants and polyphenols.
100% real juices. Nothing artificial
Not from fruit concentrates, no water added. No added sugar, colouring, preservative or flavouring.
What is lacto-fermented?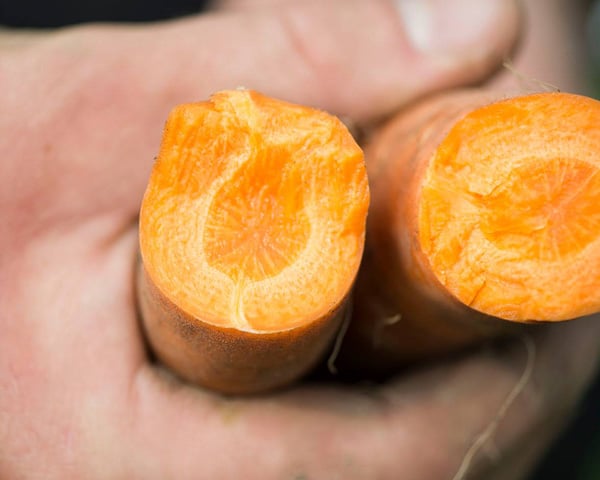 Lacto-fermented L(+) vegetable juices are produced using gently pressed aromatic tubers & vegetables, preserving all valuable nutrients.
Immediately after pressing, beneficial bacteria cultures are added to kick-start fermentation process. This provides various benefits such as:
Easily digested
The bacteria cultures catalyze the breakdown of raw wholefood complex nutrients into easily digestible compounds, taking load off our digestive system during the fasting period.
Promotes healthy intestinal microbes
Production of metabolites and signally molecules promotes a healthy gut environment for good bacteria to grow and multiply.
Increases nutrients availability
Complex nutrients are broken down for greater bio-availability, unlocking the hidden nutrients and trace minerals naturally found in plants.
Strengthens immune system
Valuable lactic acid retained helps maintaining healthy immunity.
Take a closer look at our juices!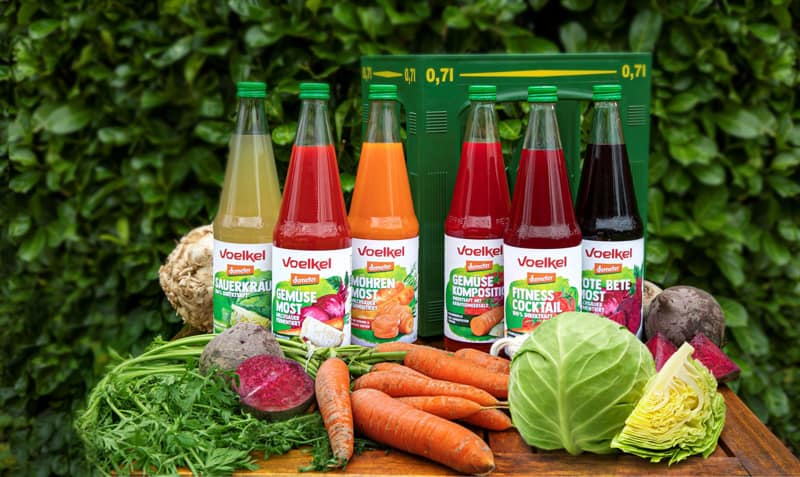 Beetroot Juice (lacto-fermented)
Vibrant red beet juice has earthy and refreshing sweetness.
With the combination of high C acerola cherry pulp, this lacto-fermented beetroot juice is rich in antioxidants which help with cell rejuvenation, reboots the body and regaining liveliness.

Carrot Juice (lacto-fermented)
Voelkel carrot juice is made from heirloom carrots Rodelika and Rothid.
The field-fresh carrots are gently pressed and then fermented with bacteria cultures.
The beta carotene and flavonoids play an integral role as powerful liver cleansers which aids digestion.

Sauerkraut Juice (lacto-fermented)
A must have companion for body cleansing.
The sauerkraut juices boost the gut cleansing, promote healthy bowel movement and remove toxins accumulated.
Also establishes a happy environment for good bacteria in our gut to flourish.

Vegetable Juice (lacto-fermented)
This juice carries essence of root vegetables such as beetroot, carrot & radish juice.
The comprehensive and colourful juice nourishes the body and enhance healing at cellular level.
Vegetable Composition Juice (lacto-fermented)
Not your common vegetables juice! A mixture of more than 10 ingredients that will excite your taste buds.
Tomato, celery, onion, herbal salt and more vegetables made up this delicious minestrone soup that satisfies your taste buds. You may even warm it before drinking.

Vegetable Fitness Cocktail Juice (lacto-fermented)
The unique cocktail is composed with herbs such as stinging nettle and dandelion juice which help with detoxification and reduce water retention.
The ingredient artichoke supports liver function and improves digestion.
How do I do Biodynamic Juice Cleansing?
Pre-fast (Day 0)

Before you start, give your body and mind a break!
Relax yourself and put aside work and mental burdens. Plan for activities such as walking, cycling, swimming and meditation.
Start reducing solid and starchy food intakes, lean away from meat and dairy. Forget about caffeine, alcohol, sugary and processed foods. Consume a plant-rich organic diet.
In the evening after dinner, drink 100ml Sauerkraut juice with 100ml vegetables juice.
Fasting (Day 1–5)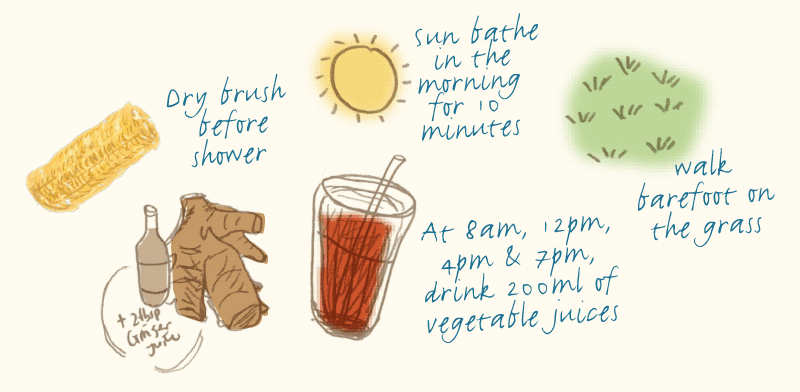 Now's where the good stuff begins!
Begin and end the day by dry brushing with a loofah.
After showering in the morning, take 2 tbsp of Voelkel ginger juice with some warm water to keep your body warm and kick-start the day.
Mix 200ml of lacto-fermented juices for breakfast, lunch, tea and dinner (every 3-4 hours). Chew the juices in small sips to activate the digestive enzymes. The juices can be enjoyed neat, diluted with water or even warmed for lunch and dinner.
Adhere to the 5 days REtreat schedule for best results, Drink at least 1.5 litres of water daily to help remove metabolism waste throughout the REtreat.
Post juice cleanse

Whew, almost there!
After the 5 days juice cleanse, the body metabolism need to slowly resume to their activity, so do not return to b old eating habits immediately.
Eat light meals! Start with fresh fruits, vegetables, soups and porridges in small portion, increase food portion moderately in over course of several days.
Tips for better results:
During the 5-day juice REtreat, it is recommended to complement the following items to enhance your juice cleansing experience.
Sunflower Oil Pulling
Easy yet amazing detox therapy to do first thing in the morning. This time-proven Ayurvedic practice helps in lymphatic detox and toxins removal. Gargle 1 tablespoon of sunflower oil for 15–20 minutes then spit out.
Why Not?® Tritox
Consists of wheat grass, barley grass and chlorella powder. Add 1 teaspoon each into the juice, anytime of the meal. Packed with chlorophyll and antioxidants, it can nourish the body cells, help with body detoxification and maintenance.
Warming Juice or Herbal Tea:
Ginger juice is excellent in warming, sustaining and improving the Qi energy that channels through the body, leaving you energised. Fresh organic ginger juice is the best!
Alternatively, you may use Voelkel Ginger Juice, Sonnentor Ginger tea, Sonnentor Turmeric Tea or Why Not?® Dang Shen.
Dry Brushing for Lymphatic Cleansing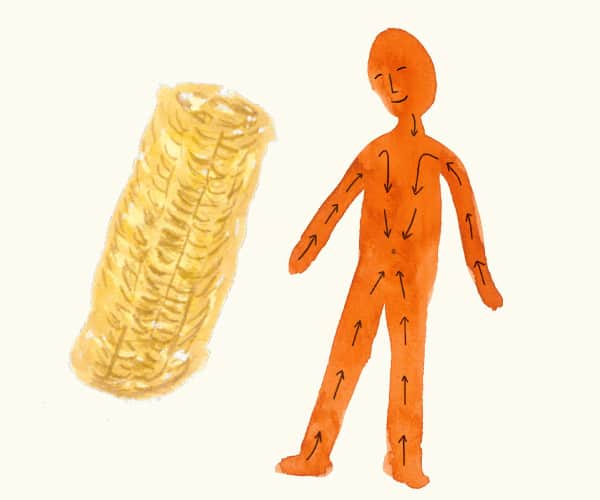 Why Dry Brush?
This is one of the most wonderful daily routine you can do for healthier skin and lymphatic system.
Just twice a day, for only 5 minutes each, you can feel the improvement in your overall vitality.
Frequent dry brushing before shower offers numerous benefits:
Stimulates lymphatic flow that helps remove dead cells, debris and toxins that have been accumulated over time in the lymphatic system, thus help relieve water retention and strengthens the immune system.
An uncongested lymphatic system helps the liver, kidneys and colon to work better by reducing the toxins load on these organs.
Remove dead skin cells and reduce cellulites, therefore tighten, soften and firm your skin.
How to Dry Brush
Using a natural bristle brush or loofah, begin the brushing at your feet and hands moving towards your abdomen.
Then, continue the brushing with other parts of your body towards your abdomen as well.
Avoid area of wounds, cuts or rashes. Take a shower after dry brushing to clean dead cells off your skin.
FAQ
I am a beginner, can I do the biodynamic juice cleansing?
No worries! You may follow the 5 days juice cleanse regime as recommended. Add on 1 – 2 bottles of lacto-fermented juices to your liking if you feel hungry.
What if I experience dizziness?
Drink additional one to two cups of Voelkel carrot juice or beetroot juice.
Is it vegetarian-friendly?
Voelkel vege composition juice contains onion, not suitable for vegetarian who omit pungent herbs. Replace vegetables composition with Fitness cocktail to complete the juice cleanse.
I am a juice cleanse veteran! Can I do the cleansing?
Welcome to upgrade the juice cleanse to 7 days. Give yourself a rewarding body reboot and cleanses.
How often should I fast?
Healthy adults are recommended to carry out juice cleanse every 3 months
Are there any people who should not do the cleansing?
The following people are NOT recommended to fast:
Pregnant women
Breastfeeding mothers
Ladies during menstrual period
Children below 12 years
Extremely underweight
Kidney disease or heart disease
If you have any health concerns, please consult a doctor or health advisor before performing any juice cleanse.
So what are you waiting for? Start your biodynamic juice REtreat today!