25 brands from around the world, with passionate people behind each of them.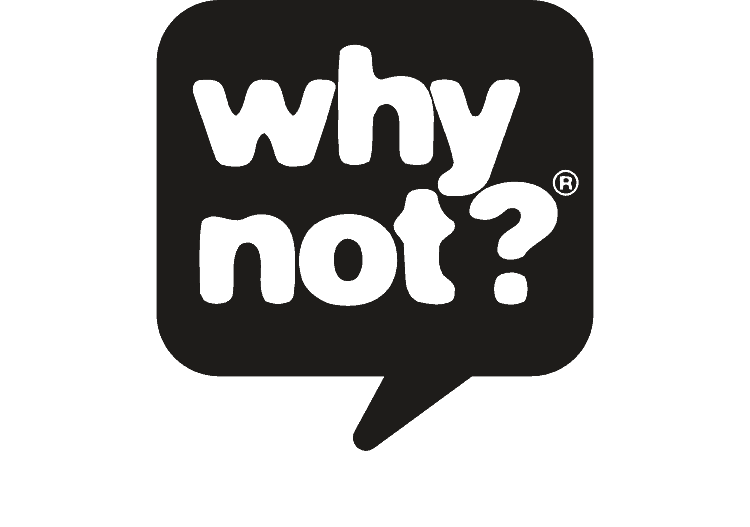 Not just organic. We got surprises!
Brand name: Why Not?
Country of origin: Malaysia
Year established: 2002
Types of product: Organic dietary supplement
It takes more than just an organic certification seal to determine the quality of an organic product. From the growing process of the ingredients to the production procedures; we insist on the highest quality standards to ensure Why Not?® products obtained and preserved the highest level of nutrients and potency. We go the extra mile because it is our passion to provide organic dietary supplements that bring real benefits to our consumers. Now, be pleasantly surprised by the authentic quality and extra advantage of Why Not?® , beyond just organic. Choose a brand that truly care enough, from seeds to shelves.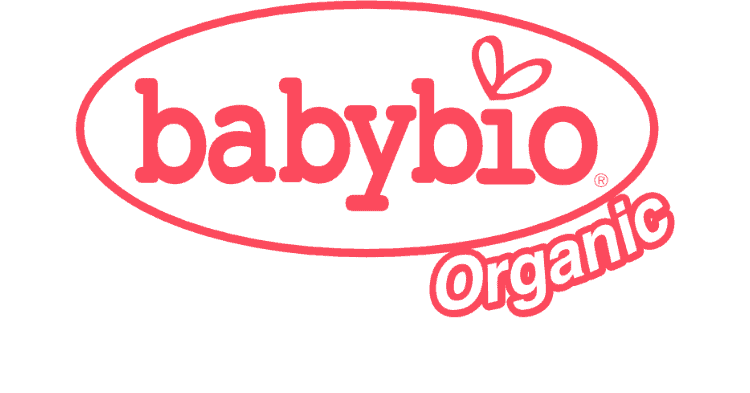 Brand name: Babybio
Country of origin: France
Year established: 1962
Types of product: Organic infant formula & baby food
It is natural for discerning parents to look for the best for their dearest little cherub. This mission is becoming close to impossible due to the conventional supply food chain dominating the world market.
In 1995, Babybio® formulated the first organic infant milk in France. Babybio® stands as the ethical brand that specializes in baby food. Babybio® uses only raw materials sourced from farms that support and practice organic and sustainable agriculture. Most of the ingredients are firstly sourced from certified organic farms in south west of France; and if it is not possible, they will be sourced from other European states.
The raw materials originated from European states must comply with the stringent Council Regulation (EC) No 834/2007 of 28 June 2007. As Babybio® is marketed in Europe, it must also comply with European Legislation on the safety of baby food (2006/125/EC). With this, end consumers can be rest assured that they are buying from a producer that is governed by one of the world's most stringent regulations on organic baby food.
Moreover, the producer of Babybio® has its own inspection team in monitoring the quality control of raw materials with higher threshold level regardless if there were certificate of analysis provided by raw material suppliers. Babies are fragile and delicate; the ultimate goal of Babybio® is to provide the little ones the safest food. Besides, the mindful Babybio® team also creates recipes that are suitable for baby's taste and nutritional requirement with zero artificial additives. With the advice of reputable paediatricians, Babybio® infant formula is formulated to be closest to mother's milk and the teething biscuit is perfectly shaped for baby's small hand.
The insistence on sourcing raw materials from organic agriculture guarantees Babybio® products as natural as possible while preserving the environment. Undoubtedly, Babybio® is indeed an ethical and environmental best buy that encourages good eating habits from infancy. Let these little eaters grow up to be healthier in a cleaner world!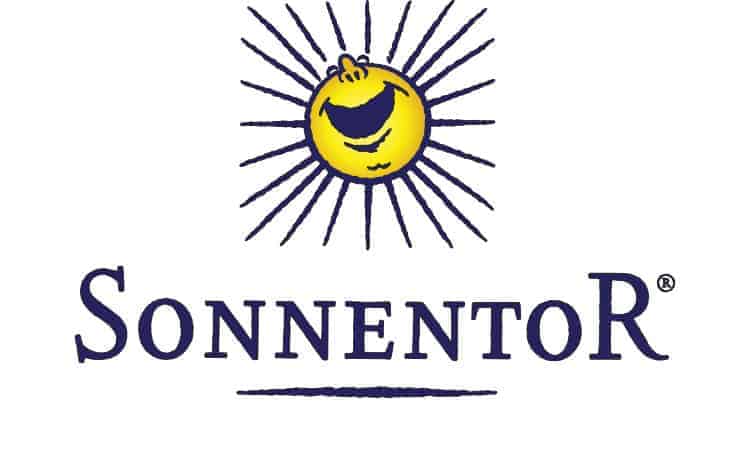 The potency of herbs is multiplied where joy grows, naturally.
Brand name: Sonnentor
Country of origin: Austria
Year established: 1988
Types of product: Organic tea, herbs & spices
Close your eyes for a moment and imagine yourself in the Waldviertel. Here, the best herbs for your tea are grown in the peaceful and beautiful area of Northern Austria. Sonnentor® herbs are grown according to stringent supervised organic guidelines. Love, passion and handwork of the farmers are the best ingredients for the strongest herbs.
Sonnentor® strongly believes that nature holds the best recipes for a beautiful and long life. Herbs lose its healing properties due to modern farming methods. Sonnentor® believes that organic farming is only sound and passable way in a time of monoculture and overproduction.
Sonnentor® works in the highest consideration of the rhythms of nature. Respect and consideration for nature is their highest ambition because good people at Sonnentor® believe that only harmonious cooperation with nature, a real balance will be achieved and hence, unfolds the full potency of their herbs.
Therefore, Sonnentor® offers a fine selection of products certified organic by Austria Bio Garantie— Austria's leading inspection body, (from teas, herbs and spices, to provide you optimal health remedies and joyful life. Sonnentor® also takes on regional responsibility and practices fair trade since the beginning of its establishment.
Approximately 80% of its packaging materials are manufactured using renewable raw materials. Consequently, 96% of all packaging materials are recyclable and reusable.
Now, the sunny seeds of Sonnentor are available in 40 countries worldwide!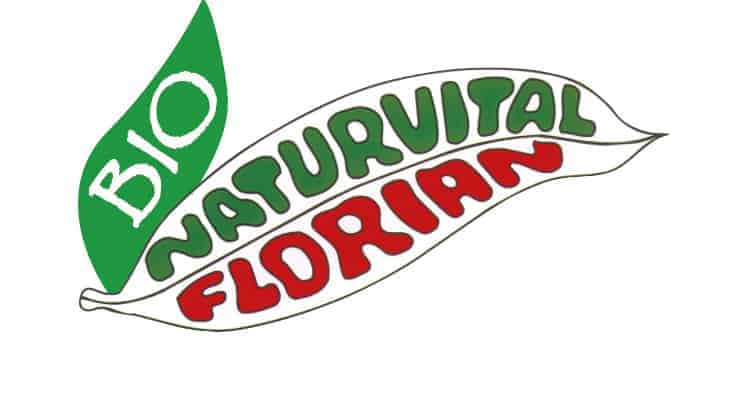 Organic apothecary of ancient wisdom.
Brand name: Bio Naturvital Florian
Country of origin: Austria
Year established: 1933
Types of product: Organic herb-fruit elixir
Bio Naturvital Florian's primary philosophy maintains that plants contain not only commonly known vitamins and minerals, there are also rich bioactive substances found in them which offer powerful healing properties.
Based on extensive studies on plants for more than 80 years, and plant remedies inspired by wisdom from traditional herbal remedy, Chinese medicine, Ayurveda and Tibetan medicine, Bio Naturvital Florian offers a variety of natural healing products.
Only organically fully grown herbs and fruits harvested at the highest point of maturation, which contain valuable polyphenols, are carefully chosen and pressed into herbal-fruit elixirs.
Each and every bottle of Bio Naturvital Florian herbal-fruit elixir contains the richest amount of bioactive substances such as bitter constituents, tannins, antioxidants and essential oils from over 80 different organic herbs and spices.
It is because whole plants and fruits are processed in their natural state, they contain more diverse active ingredients as compared to processed extracts or single substance.
Besides, Bio Naturvital Florian's products contain valuable essential oil from fir tree leaves harvested from the remote hill along beautiful blue Danube River, especially in its anti-cough elixir.
Bio Naturvital Florian uses fresh organic juices in its elixirs. Nevertheless, the water used for its manufacturing and herb infusion is directly from the Alps— pure, fresh and rich in trace minerals.
All of these and more make Bio Naturvital Florian's products the ultimate natural goodness for everyone who is conscious of the importance of living a healthy lifestyle,

Four generations of great juices.
Brand name: Voelkel
Country of origin: Germany
Year established: 1936
Types of product: Organic & biodynamic juice
Hailing from Germany, Voelkel who produces biodynamic and organic juices has opened our eyes to products made to exceptional quality.
Apart from organic, some of Voelkel farmers practice biodynamic farming method that cares about plants, soil and the balance of life forces in the farms. The farmers adapt sustainable agriculture practices such as crop rotation and composting; integrating the astrological cycle of the moon, sun, and the planets in the planting and harvesting, to achieve a harmonic rhythm with nature. These practices deliver bottles after bottles of great juices, as nature intended.
About 98% of Voelkel's suppliers are long standing partners. Voelkel believes that this is a reliable way to guarantee the quality of raw ingredients through long-term partnership based relations with their fruits and vegetables farmers.
Voelkel's continuous and uncompromising pursuit of excellent farming methods that provide these juices with vitality that you can taste at first sip!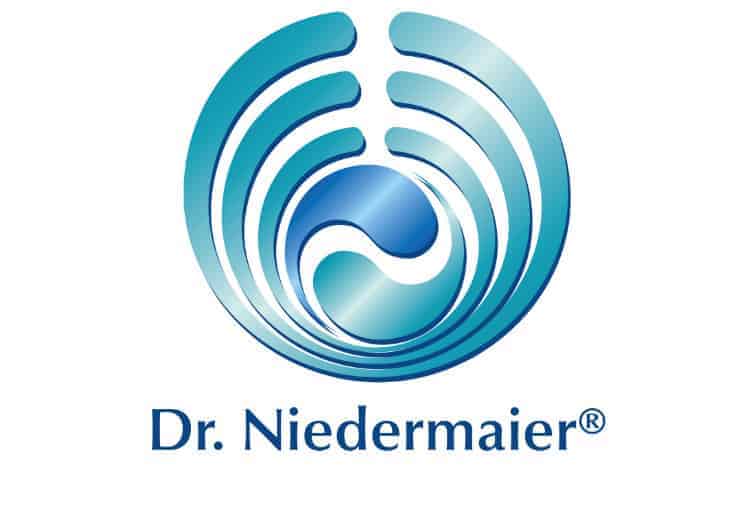 Brand name: Dr. Niedermaier
Country of origin: Germany
Year established: 1939
Types of product: Organic cascade-fermented concentrates
Dr. Niedermaier Pharma GmbH had been founded by chemist Dr. Hans Niedermaier in 1939. Its primary task is to conduct research for the treatment of illnesses that are attributed to a deficit of enzymes and vital substances.
As the pioneer in the development of natural herbal remedies for more than 79 years, Dr. Niedermaier Pharma GmbH had patented an innovative technology, after many years of research, namely Cascade Fermentation™.
Regulatpro® Bio is the Cascade-liquid concentrate of fresh, organically grown fruits, nuts and vegetables under certified conditions. The patented 3-Steps-Cascade Fermentation™ activates all health-promoting ingredients in a life-enhancing environment, resulting active and concentrated nutrients with exceptionally high enzymatic efficiency. It breaks down the nutrients into bio-available units easily absorbed through the cells membrane.
Through this dynamic fermentation method, which takes 6 to 12 weeks time, all ingredients are reduced into their smallest molecular parts and the valuable substances highly concentrated, in a form that can be absorbed immediately. Contrary to other single-fermented products, the fragmented enzyme concentrate is already partly absorbed by the mucosa of the mouth and readily made available (100% bioavailable). The breakdown of potential allergens (eg. walnuts, soybeans) eliminates the risk of allergic reactions.
Dr. Niedermaier Regulatpro® Bio supports the regulatory systems and regulates the enzymes level in our body thus revitalises and improves energy supplies to body cells and strengthens our immune system.
Consume Dr. Niedermaier Regulatpro® Bio regularly to promote healthy blood environment, cleanse body and rid of toxins, and alkalise the body naturally.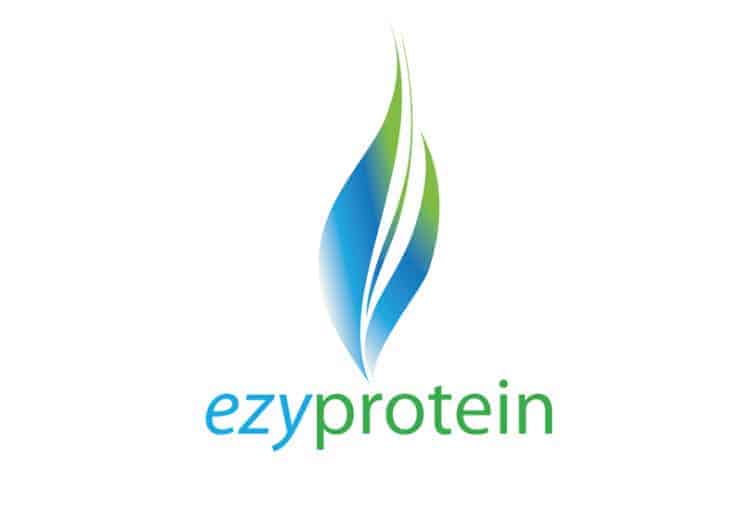 Brand name: ezyprotein
Country of origin: Australia
Year established: 2010
Types of product: Organic plant-based protein
ezyprotein is Australia's first Certified Organic Wholegrain Brown Rice that has first been sprouted and then bio-fermented with a special natural and non-chemical fermentation process.
The bio-fermentation process pre-digests the sprouted rice in ezyprotein resulting in a very high digestion-efficiency ratio (over 98%). This makes it extremely easy for the body to absorb and digest. It is then dried at a very low temperature retaining all the plant enzymes and phyto-nutrients and remains a raw food.
ezyprotein is a complete protein containing all 8 of the essential amino acids. All of the amino acids are naturally occurring and exist in a beautiful ratio very similar to the ratio found in human mother's milk. With its Complete Amino Acid Profile and superior absorbability, this totally natural plant-based food is a new and healthier replacement for processed proteins from pea, soy and whey.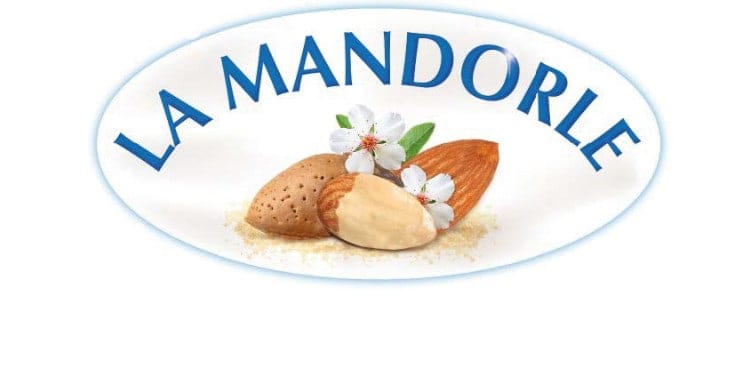 Brand name: La Mandorle
Country of origin: France
Year established: 1989
Types of product: Organic almond milk powder, liquid beverage
La Mandorle is a French company established in 1989; it is the first organic almond milk producer in France.
La Mandorle is the nutrition expert on dry fruits for more than 29 years. With the abundance of knowledge on the nutrient composition and nutritional potential of dry fruits, La Mandorle has developed with the support of the French Ministry of Research a patent of invention for the process of vegetal drinks. This patent differentiates La Mandorle from every other drink on the market thanks to its unique approach in terms of composition, formulation, process, digestive tolerance and above all nutritional values.
La Mandorle has an important role in the 'high nutritional quality of organic vegetal alterna- tives' and is sensitive to the diet of young children. La Mandorle is committed to offering the best products possible with the strongest guarantees within a sustainable ecological objective.
A careful selection of almonds are issued from ancient varieties in a preserved ecosystem and harvested in the Mediterranean Basin. After being blanched, the almonds are cold-processed to extract sweet almond oil and high concentrated defatted almond flour in proteins and minerals. The defatted almond flour is then solubilised in rice syrup and enriched in acacia fibre which is natural prebiotic.
La Mandorle's patented process enables us to respect temperature-sensitive nutrients to offer consumers the best almond milk.
All La Mandorle products are naturally GLUTEN FREE – MILK FREE – SOY FREE.

Brand name: Émile Noël
Country of origin: France
Year established: 1920
Types of product: Organic slow-pressed oil
Émile Noël owns the first oil mill in France to grind organic seeds. The manufacturing process used by Huilerie Émile Noël is a traditional method, which uses old screw presses, carefully maintained, for a slow and gentle extraction of the oil. To make one litre of oil, it takes from 2 to 14 kilos of raw material depending on the type of seed used.
At Émile Noël, everything is done to preserve the nutritional and organoleptic qualities of the raw material. As shown in the diagram below, Émile Noël organic virgin oils are manufactured by mechanical means, at first cold pressing or cold extraction, without any chemical treatment.
Indeed, the mill still uses the old screw presses from the beginning, acquired from the 1960s. "This material works perfectly. And it is very well maintained, " said the master miller. Over the years, he has taken care to amass an impressive stock of spare parts from old machines. Thus, everything is available on site to maintain and repair, if necessary, antique presses. "But these presses are very solid, and always at the top in terms of quality," said Émile Noël, who for nothing in the world would replace them with presses of recent technologies.
"Newer presses may have better performance, but they're running faster. Ours turn very slowly using a worm, at a temperature below 60° C. This makes the seeds less heated, less excited. They have time to flow slowly. It's perfect for the respect of the seed."
Made with conscientiousness and passion in the respect of the artisanal tradition, the virgin oils of first cold pressure thus preserve the whole value of the fatty acids and the natural vitamins. Natural and authentic, they deliver the flavour and finesse of the fruit or seed from which they come. In other words, the artisanal production processes that characterise Émile Noël oils combine marvels and pleasure of taste, health and gastronomy.
Émile Noël also practices fair trade since 20 year ago.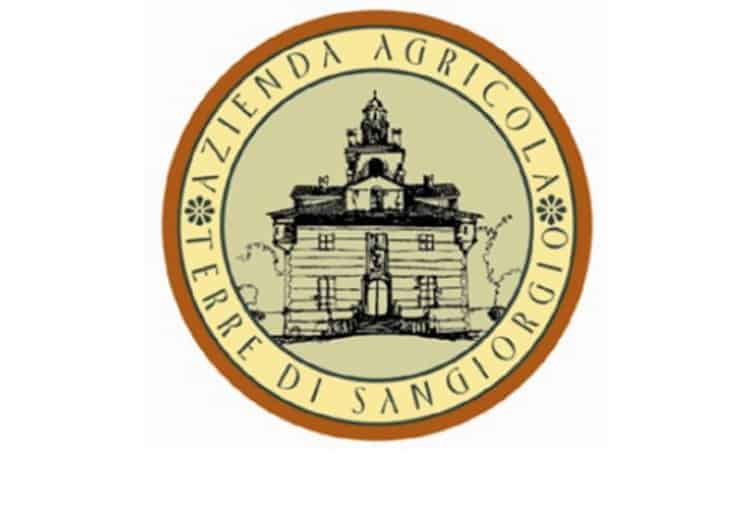 Brand name: Terre Di Sangiorgio
Country of origin: Italy
Year established: 1990
Types of product: Organic pasta sauce
Born in 1990 as a specialized farm in biodynamic agriculture, Terre di Sangiorgio is quality leader in biological tomato sauces. Terre di Sangiorgio bonds the old Mediterranean cooking with a production based on modern technologies, protecting both product quality and consumer health.
Terre di Sangiorgio's production site was built in which the tomatoes can be directly processed after harvesting. This enables the fruit to ripen fully in the fields so that consumers could taste the full goodness of the Italian sun in the products and at its highest quality.
All the products used by Terre di Sangiorgio have a biological certification; the Company owns 200 hectares of land used for the production of organic vegetables.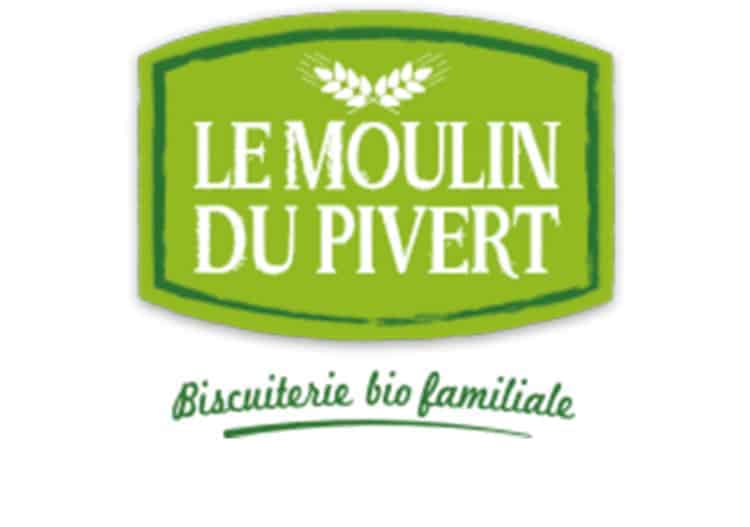 Authentic French recipe for everyone.
Brand name: Le Moulin du Pivert
Country of origin: France
Year established: 1985
Types of product: Organic cookies, biscuit
Le Moulin du Pivert focuses purely on producing high quality, nutritionally balanced, organic cookies and biscuits. Their methods of production ensure a maximum respect for the ingredients used.
For over 30 years, at Le Moulin du Pivert, the Cayla family has specialized in the creation of completely organic products. Many tasks in the production process are still carried out by hand and contribute to the creation of products which are original and unique.
There are cookies for everyone. P'tits Beurre, for example, is made according to an authentic French recipe, including fresh milk, and fresh butter from a local organic farmer. The Twibio Figue contains no eggs, milk, peanuts, or animal products, allowing it to be enjoyed by many.
Other cookies are made with wheat syrup instead of sugar. Wheat syrup is rich in long sugars, fructose and minerals. It provides a delicious, and at the same time, more nutritionally balanced alternative to sugar. It also ensures a lower glycemic level, which is believed to help reduce obesity.
All the flour and raw materials essential to the manufacture of Le Moulin du Pivert's biscuits, are supplied by the Mill of Montricoux, family mill since 1942. The wheat is cultivated and harvested in the Gers by a cooperative on a human scale composed of 350 producers.
For all the exotic notes (cane sugar, chocolate, vanilla… ) used in the composition of Le Moulin du Pivert's recipes, they have selected the origins, cultivation methods, and the growing conditions. Besides, Le Moulin du Pivert promotes fair trade.
The development of know-how on its territory has been a priority for 3 generations at Le Moulin du Pivert, as good people at Le Moulin du Pivert believe that the key to success towards greater transparency and the best way to breathe new life into their regions.
In 2015, Le Moulin du Pivert set up a real partnership for the creation of a biscuit wheat sector in the South West. This partnership results in the signature of a tripartite contract between the Qualisol cooperative (Gers), the Montricoux family mill (Tarn-et-Garonne) and the Moulin du Pivert (Aveyron).
In this charter, Le Moulin du Pivert commits itself to volumes and a price from its partners in counter part it has a complete mastery of its main sector with the guarantee of a raw material of quality and adapted to its profession.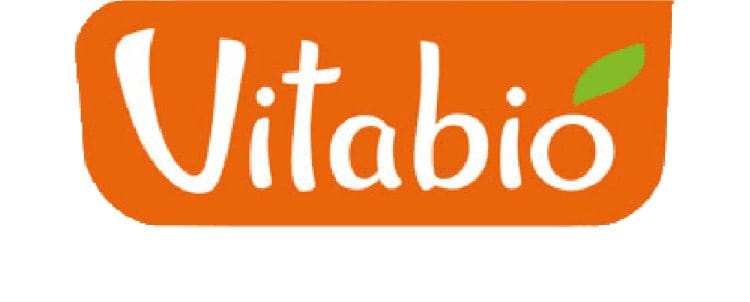 Brand name: Vitabio
Country of origin: France
Year established: 2013
Types of product: Organic breakfast, jam, puree, juice
Vitabio's organic range is formulated to promote authentic taste and nutritional foods using high quality organic ingredients. Vitabio products are appreciated for their natural composition and delicious taste that delights taste buds.
Vitabio is committed to transmitting all the strength of nature in rich recipes, promoting a selection of the most local raw materials and ensuring high quality requirements.
Vitabio elaborates its tasty recipes without superfluous ingredients; instead, it favours 100% fruit recipes, avoids the addition of sugars (or replacing traditional sugar with sugar syrup from fruits) and carefully selects fruits recognized for their nutritional quality (blueberry, pomegranate, cranberry, blackcurrant, acerola, etc.).
Through its innovative recipes packaged in modern packaging, Vitabio offers the opportunity to consume on all occasions organic fruits and vegetables in all their forms, for the pleasure and well being of the whole family.
As part of the development of its local supply, Vitabio introduced in 2015 the Aquitaine apple in its children's bottles and gives birth to a local product, manufactured in St Ferme in Gironde and labeled Bio Sud Ouest France.
Vitabio has always acted as positive catalyst in organic farming, energy efficiency, environmental protection, food safety and contributing to the local communities. Everyone's health is priceless; it is time to make a Real change.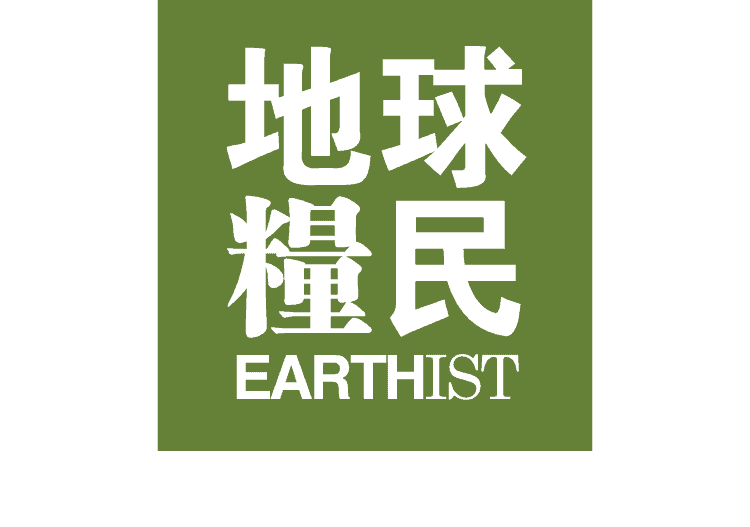 Grow together with small growers.
Brand name: Earthist
Country of origin: Malaysia
Year established:2012
Types of product:Wild crafted tea, Bario rice
Earthist, established by justlife® , is a brand associated with community projects which aims at preserving Mother Earth — its purity, the quality soil of farmlands and the forest.
Earthist gives priority to the life of farmers, fair trade is practiced; and to gradually raise farmers' living standards through education— sharing of organic farming methods, and contribution towards educational support for their children.
It is beyond a brand of quality products, in fact, Earthist is filled with thoughtful missions along with heart-warming stories.
Earthist range comprises of the authentic Bario rice from Valley of the Wind in Sarawak, the wild-crafted Bitter Melon Tea and Moringa Tea harvested from the uncontaminated forest at the remote mountain areas of northern Thailand.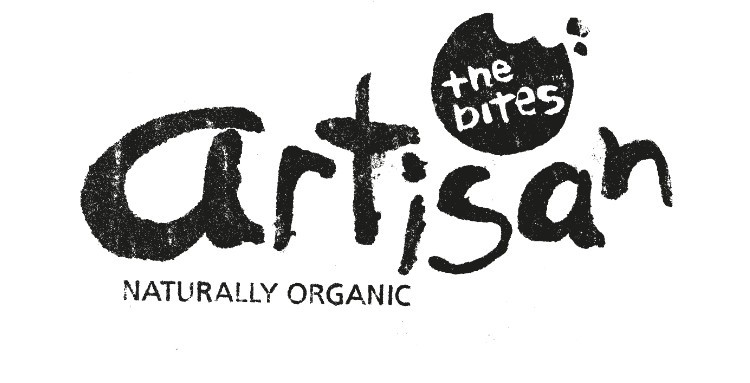 Authentic flavour, handcrafted.
Brand name: The Bites Artisan
Country of origin: Malaysia
Year established: 2003
Types of product: Organic brown rice noodle
The Bites Artisan was established by Blue Oasis with the aim of promoting the passage of traditional values and wisdom from generation to generation. It scouts for handcrafted products produced by dedicated people in small communities who impart unique and individual qualities; processed in small batches for true quality and freshness with organically grown ingredients.
The Bites Artisan supports suppliers who insist on producing quality products, beyond merely having organic seals on labels. They take pride in preserving traditional and sustainable production methods, supporting fair trade and animal-cruelty free production.
The Bites Artisan products are naturally flavoured with love and passion of the joyful producers with their manual dexterity skills, zero synthetic chemicals and artificial additives added to preserve the authenticity and integrity of their creations.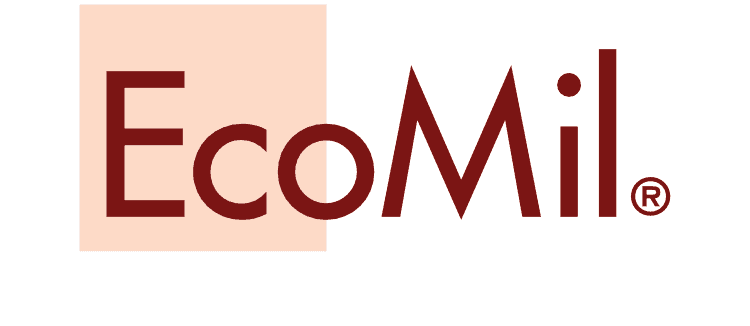 Brand name: EcoMil
Country of origin: Spain
Year established: 1991
Types of product: Organic almond milk
EcoMil® was founded at the beginning of the 1990s. It is the European leader in organic nut drinks made with premium Spanish almonds. The aim of the company is to develop nutritionally sound products without lactose as cow milk alternatives that respond to specific dietary needs as well as forming part of a healthy diet in general.
Nowadays, EcoMil® is the leading brand in Europe in the organic almond milk category and is exporting its products to over 50 countries worldwide. All EcoMil® products are certified organic, dairy-free, lactose-free, and without animal derivatives.
Tetra Brik packaging adopted by EcoMil® does not only have an extended product shelf life, it is also 100% recyclable. EcoMil® uses Tetra Brik certified by FSC (Forest Stewardship Council). This independent body guarantees that the paper used in the manufacturing of Tetra Brik comes from a forest which is responsibly and sustainably managed.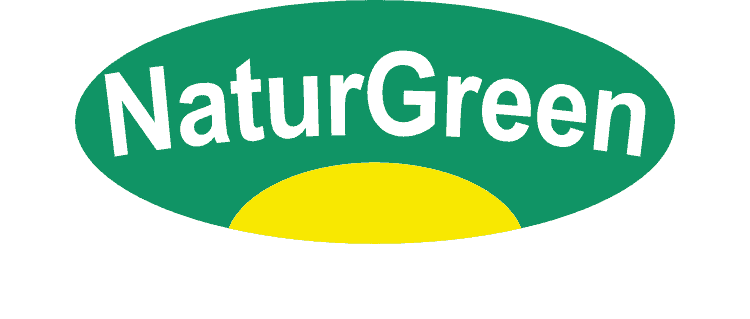 Alternative for your daily 'dairy' needs.
Brand name: NaturGreen
Country of origin: Spain
Year established: 1991
Types of product: Organic soy milk, spread, broth, pâté, syrup
Located in the Mediterranean area of Murcia, a place which is considered as the orchard of Europe, Laboratorios Almond makes its products with fresh vegetables, premium nuts, and more from the best of quality.
NaturGreen® offers a wide range of 100% non-diary desserts. Its aim is to develop healthy, nutritious and delicious products, with all the benefits of the Mediterranean diet.
NaturGreen® takes care of consumers' health and our planet for more than 25 years. It pioneers in presenting the first wide range of 100% plant-based soya, oat and rice drinks in the Spanish market. Also, there is the innovative NaturGreen® calcium soya drink which is one of the first dairy-free drinks sweetened with agave syrup in Europe.
NaturGreen® is committed in food development, ecology and health.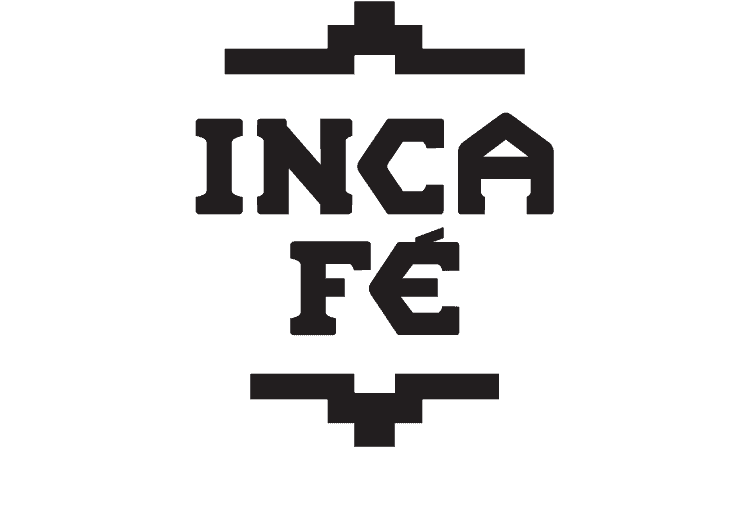 Hand-picked, perfectly crafted and multi-award winning.
Brand name: IncaFé
Country of origin: New Zealand
Year established: 2007
Types of product: Organic coffee
IncaFé was established by Carmen Castro and Joop Verbeek in 2007. It is raved as one of New Zealand's most successful coffee roastery thanks to the owners' passion for coffee, organics and sustainability.
Founded on the belief that organically grown products produce a superior taste, IncaFé coffees are all certified organic, Fair trade and shade-grown at high altitudes.
IncaFé takes great pride in personally sourcing beans from carefully selected growers from around the world, who understand that natural environments, complementary plantings and non-chemical treatments create rich, healthy soils essential for growing bountiful, full-tasting coffee crops, the benefits of which are transferred into every bean that is roasted.
IncaFé holds true to the notion that for nature to work best we should respect the soil, its water and all that lives in it; for the land to produce best we should respect the hands that care for it. That is why IncaFé supports farmers, visits their operations, assists with production methods, and through collective efforts to realise a sustainable business partnership from bush to cup.
On top of that, IncaFé's support to growers extended to advising on and assisting with infrastructure and business efficiencies, educating them about current market trends, cupping the picked harvest alongside them and generally cementing a very strong partnership.
For the growers, it means financial stability and a committed buyer; for IncaFé, it means it gets the pick of the crop by buying in advance of harvest; for end consumers, it means that you receive a quality cup of coffee and a clear conscience, knowing that with each sip you are helping to maintain a special growing ecology, and a thriving and sustainable business for the cultures that grow and harvest the beans.
IncaFé is especially proud to be able to sponsor a school in the famous coffee growing region of Villa Rica in Peru. Keeping education close to the plantations has multiple benefits for the community. The families are able to stay together as they do not need to look for work near other schools or have their children stay elsewhere to be educated. It also means that the children have an alternative to staying with their mothers whilst they work in the coffee plantations. A bonus is the opportunity for the children to learn the principles of organic farming at a young age, providing not only basic food cultivation skills but also continuing the country's ability to be leaders in the growth of organic coffee farming.

Experience comfort by nature.
Brand name: Natracare
Country of origin: England
Year established: 1989
Types of product: Feminine hygiene product, baby wipe, make-up remover wipe
The average woman will menstruate for about four decades and use an estimated 16,800 sanitary pads or tampons in the process – amounted to 250–300 pounds of waste. Add to that the questionable contents of said items, synthetic fibres and chemical-soaked cotton, and it is no wonder that time of the month is not a pleasant one.
Women can help to make a difference in the world today by being aware of our choices of product; knowing the processes and ingredients involved in the production of the sanitary products and the effects of these materials on your health, personal comfort and our planet.
Natracare® is the first company in the world that produces dioxin-free products with certified organic cotton and natural plant derived materials that are chemical and additive free yet biodegradable, containing only organic and natural ingredients source from sound ecologically managed producer.
Since 1989, women around the world have chosen Natracare®'s high quality, organic and natural menstrual products with confidence. Soft, certified organic cotton and plastic free, biodegradable materials means Natracare® only leaves a soft footprint on the earth.
Value added with zero harsh chemicals are among the reasons to why Natracare® is appreciated by women for reliable protection and diligent care. Besides, Natracare® 's range is made from natural materials, animal friendly and vegetarian approved, gynaecologist recommended, sustainably sourced, multi-award winning, certified organic AND Totally Chlorine Free (TCF).
In all, Natracare® is committed to doing its very best to preserve an environment for generations to come and to catch their breath at its beauty.

Clean thoroughly and Earth friendly.
Brand name: Sodasan
Country of origin: Germany
Year established: 1982
Types of product: Household cleaning product
For over 36 years, Sodasan is committed to offering an alternative to the products of the conventional detergent industry. It started with the vision to develop cleaning agents from natural raw materials which do not pollute the environment during their manufacture and after use.
As the manufacturer of a consistent range of washing and cleaning detergents, Sodasan looks beyond the sole assessment of a washing substance in waste water; it extends to the consideration of the origin of raw materials, their cultivation and energy needs during manufacture.
For years, Sodasan products are further developed and optimized in their own laboratory. Aligned with the dedication and belief of Sodasan team, environmentally-friend- ly detergents and cleaning agents from Sodasan are easy to use, effective and productive in cleaning performance, and save resources and water.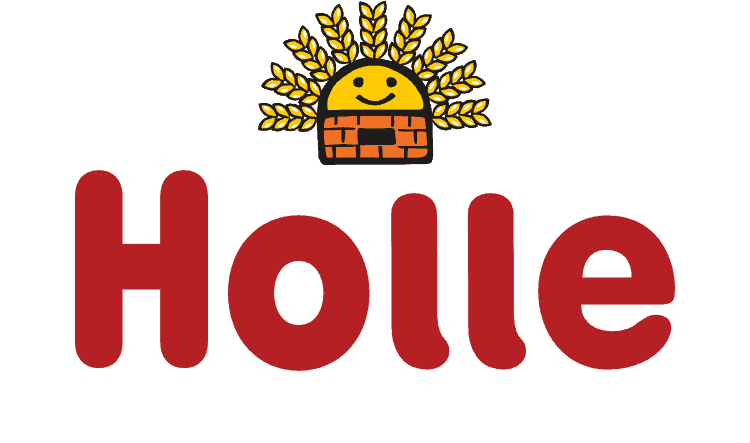 Brand name: Holle
Country of origin: Switzerland
Year established: 1933
Types of product: Organic & biodynamic infant formula & baby foods
Holle is one of the oldest baby food manufacturers in Europe. Albert Diefenbach founded the Holle food AG as a specialist food processing company in Arlsheim in 1933. This was the foundation for organic baby foods. Even then the company's philosophy was based on anthroposophical dietary principles and biodynamic quality.
More than 80 products carry the "Love, Comfort and Holle" message. Since the very beginning natural quality has been Holle's guiding principle – Holle has been uncompromisingly rejecting chemical processing and preservatives ever since 80 years ago. Today, Holle uses only raw ingredients from biodynamic or organic agriculture and gently processes them for babies. This is the basis of Holle's special quality.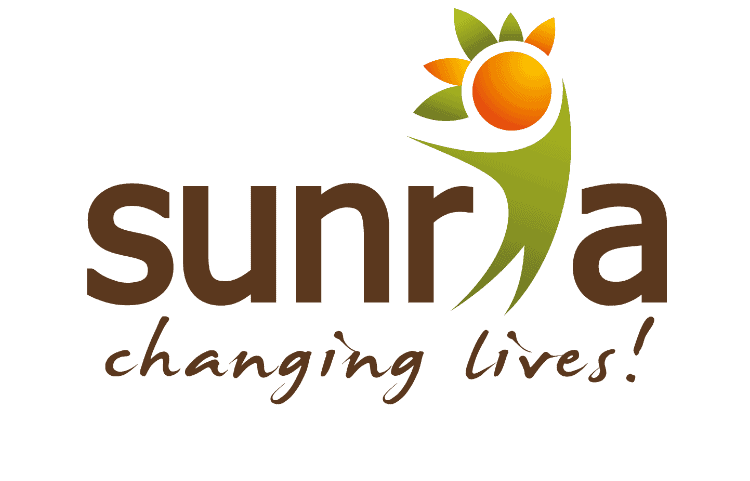 'Rice' up for small farmers.
Brand name: Sunria
Country of origin: Indonesia
Year established: 2011
Types of product: Organic rice
Sunria was established to make a difference to the lives of humans, animals, and plants. Its award-winning organic fair trade products aim at nurturing consumers' health while helping Indonesian small-scale farmers to have a better livelihood and preserving environmental sustainability.
It all began as a social project undertook by the founder, Emily Susanto soon after a family friend told her about the situation and the struggles of organic rice farmers in Indonesia. It was a disheartening story in which rice farmers are deprived by 'tengkulak', or loan sharks middle men traders, causing them to be trapped in poverty cycles for decades.
The founding social enterprise of Sunria organises and trains rice farmers until they achieved international organic and fair trade certification— it's first for Indonesia. The enterprise believes that it is important to pave the way to build a more sustainable environment, and protect basic human rights.
With the collective efforts between the enterprise and rice farmers, they revolutionized the rice chain through empowerment, so rice farmers are no longer undervalued, but rather, producers of high-quality finished product they can be proud of.
Sunria means "sun" and "joy" (ria means joy in Indonesian). Sunria was created to bring sunshine and smiles to the lives that are changed through its actions. Sunria has just planted the seedling of change. With nurturance and care, with hopes that these seedlings will contribute to a better future for all of us.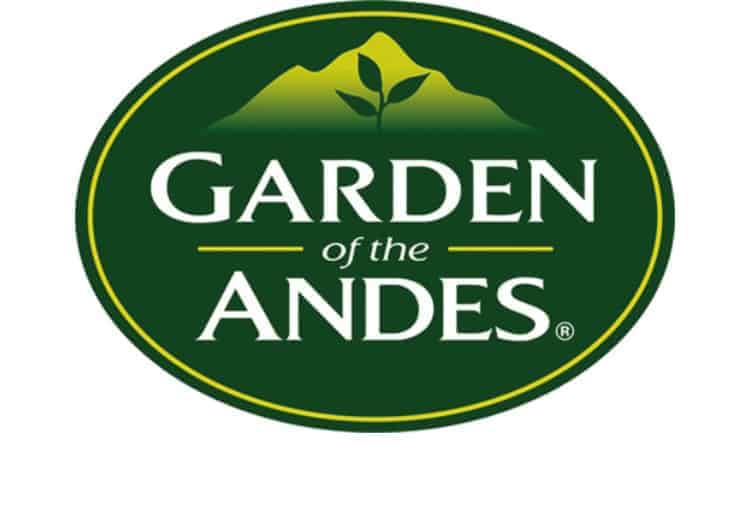 Hand-picked from the secret garden.
Brand name: Garden Of The Andes
Country of origin: Chile
Year established: 1875
Types of product: Organic tea
Next to the Andes Mountains, and protected by Chile's natural boundaries, the Antarctica desert from the North, the Pacific Ocean to the West and Antartica to the South, you can find our 3,300-acres certified organic farm, El Pequen. The perfect mix of Mediterranean weather, pure water and soft slopes creates the perfect environment for our organic herbs to grow. We own a 4,500-acre farm that stretches to the very feet of the Andes Mountains. Surrounded by gentle hills and warmed by the Mediterranean weather, we have been able to create an organic paradise. Our remote location and meticulous care permit us to grow the herbs that you are now enjoying in your home. With 70% of our land still untouched by human hand, we help to protect the local wildlife, including endangered species such as the Culpeo Fox.
Throughout the whole cultivation process, right from the moment the seeds are planted, through the irrigation, cultivation, harvesting, and packaging, we have controls in place to guarantee the quality of our products. Our control systems ensure that each stage is vertically integrated and that products are completely traceable. Since the beginning, we have worked with our local community. We support them not only by offering decent jobs, but also by giving them health and pension plans. We provide continuous training to our workers and their families. As our products are carefully picked by hand, it is thanks to our hard-working team that every cup you drink is of such high quality.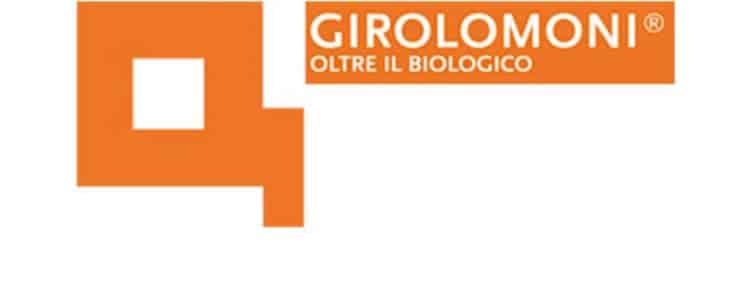 Ancient quality for modern foodies.
Brand name: Girolomoni
Country of origin: Italy
Year established: 2004
Types of product: Organic pasta
Girolomoni is one of Europe's most unique organic pasta brands. Made using ancient varieties of wheat and grains, this pasta is made in an organic pasta factory. Girolomoni pasta is desiccated at low temperatures and over a long period of time in order to keep all the nutrients and organoleptic properties of the raw materials.