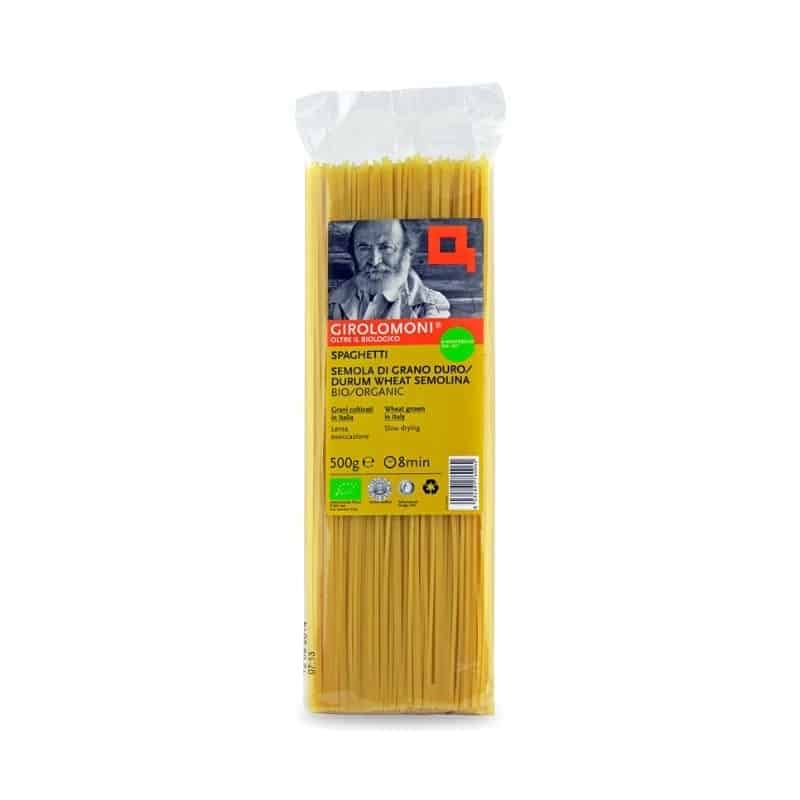 In stock
Girolomoni Spaghetti Pasta, 500g
RM18.50
This pasta is produced in an Italian manufacturing facilities with totally organic processes. Only…
Description

Additional information
This pasta is produced in an Italian manufacturing facilities with totally organic processes. Only raw materials of Italian origin and water drawn from a source that does not polluted by industrial agriculture are used to produce the dough. The wet and fresh pasta is dried slowly to ensure the nutritional goodness, taste and texture of the pasta is at its optimum quality.
Product Highlight
Premium grade of Italian pasta for your enjoyment!
Quality
This pasta is made using raw materials grown organically in Italy and pure organic spring water with no industrial-based agriculture upstream of it. This pasta is then dried at low temperature (never exceed 65°C) for a very long periods in order to maintain the nutrients and taste of pasta.
Country of Origin
Italy

Ingredients
Organic durum wheat semolina and water.