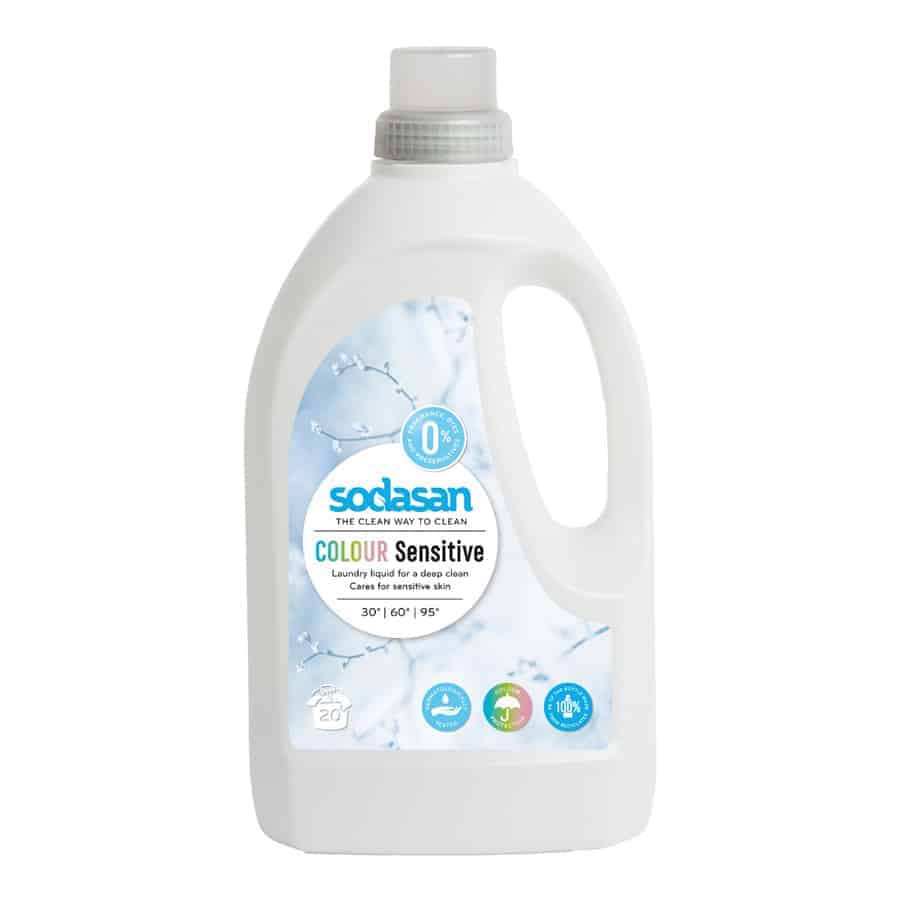 In stock
Sodasan Laundry Liquid Detergent Color Sensitive 1.5L
RM49.00
Ideal liquid detergent for colored fabrics which does not contain bleach and essential oil,…
Description

Additional information
Ideal liquid detergent for colored fabrics which does not contain bleach and essential oil, suitable for people with sensitive skin or allergies.
Product Highlight
Gentle formula for your cloths and skin!
Quality
Certified according to ECOCERT detergent guidelines and strict guidelines of Eco-guarantee and Vegan Society.
Manufactured with high quality organic vegetable oils.
Safe and gentle for skin.
No enzymes, coloring and preservatives.
Quickly and fully biodegradable.
Ingredients
>30% water, organic vegetable oil soap*, <5% sugar surfactants, iminodisuccinate, polyaspartate, citrate, alcohol (ethanol)
*Ingredients from controlled organic cultivation
Country of Origin
Germany