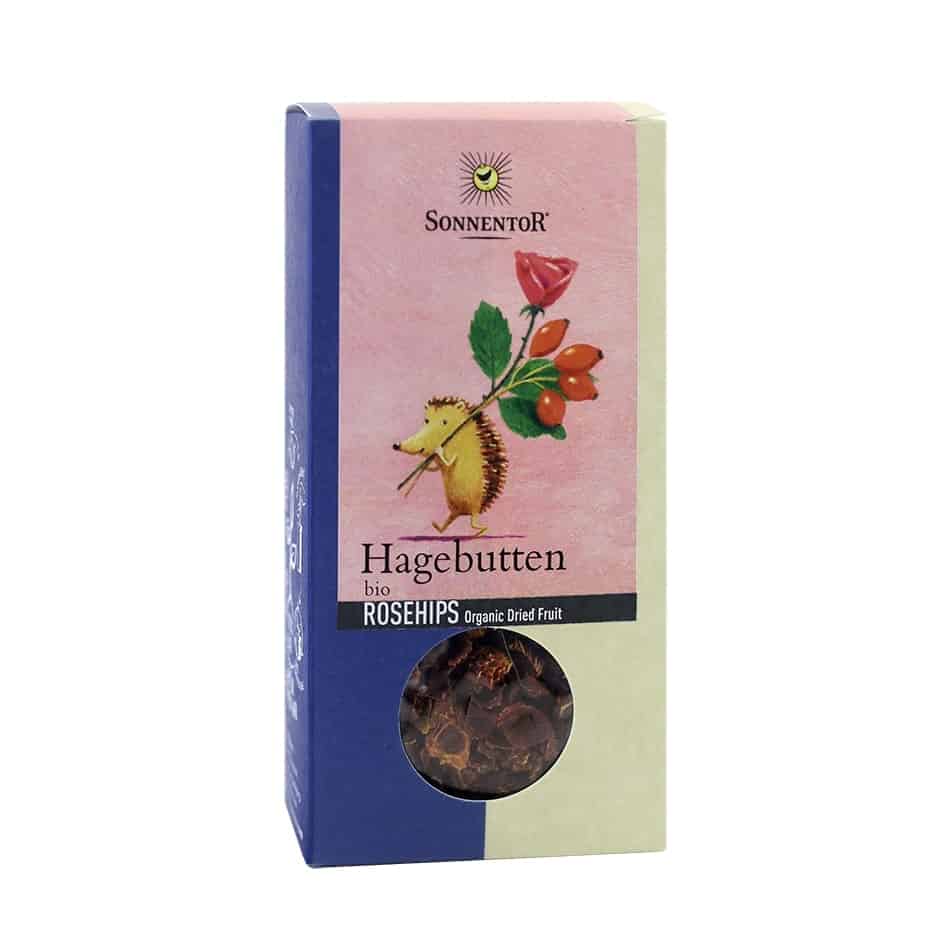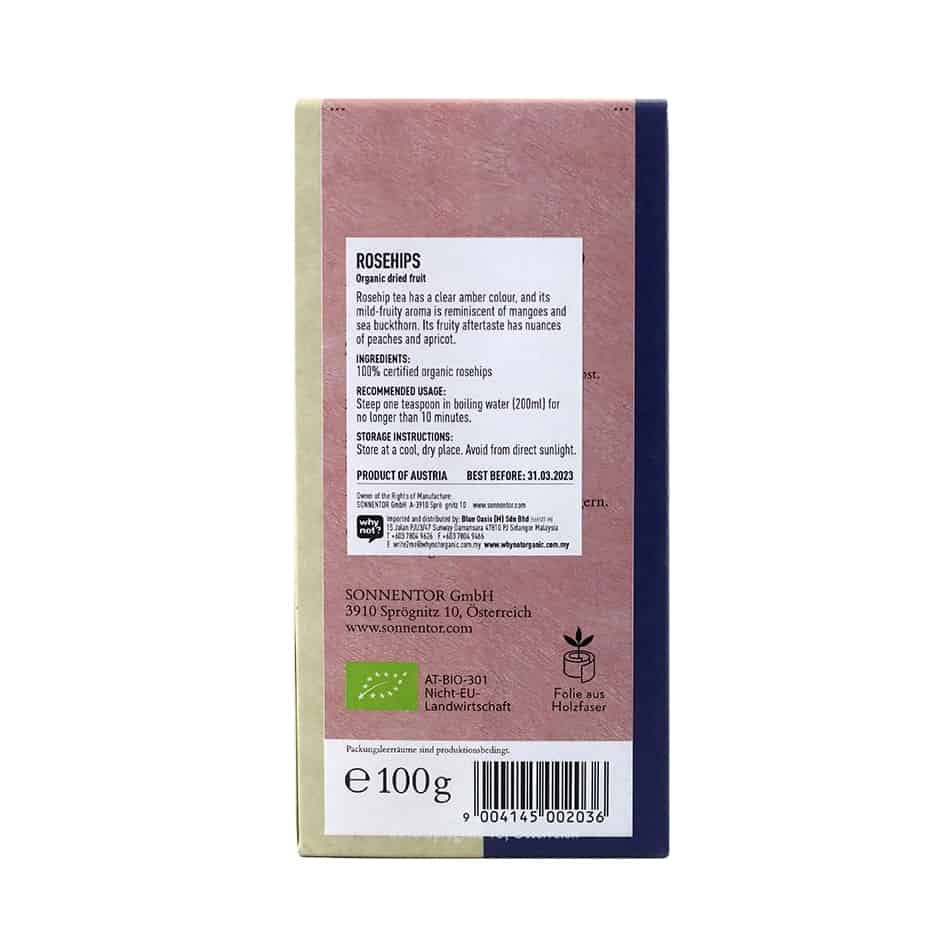 In stock
Sonnentor Organic Rosehip, 100g
RM27.90
As versatile as their use are also their aroma nuances. Rosehip tea has a clear amber colour, and its mild-fruity aroma is reminiscent of mangoes and sea buckthorn. Its fruity aftertaste, however, has nuances of peach and apricot. It goes well with salads and cream cheese as well as fine desserts.
Description

Additional information
Nourish yourself with the rosehip tea rich in vitamin C!
Tastes
The rosehip produces clear amber shimmers when infused in water. The mildly sweet and fruity aroma is reminiscent of mangos and buckthorn. The taste of tea is pleasantly sweet and fruity with a lovely acidity.The fruity-floral aftertaste will make you think of peaches and apricots.
| | |
| --- | --- |
| Weight | 0.12 kg |
| Country of origin | Albania, product of Austria. |
| Ingredients | Organic rosehip |
| How To Use | Steep time in minutes: max. 10 / water temperature in ° C: 100. |
| Storage | Store in a cool and dry place. Once opened best kept refrigerated. |