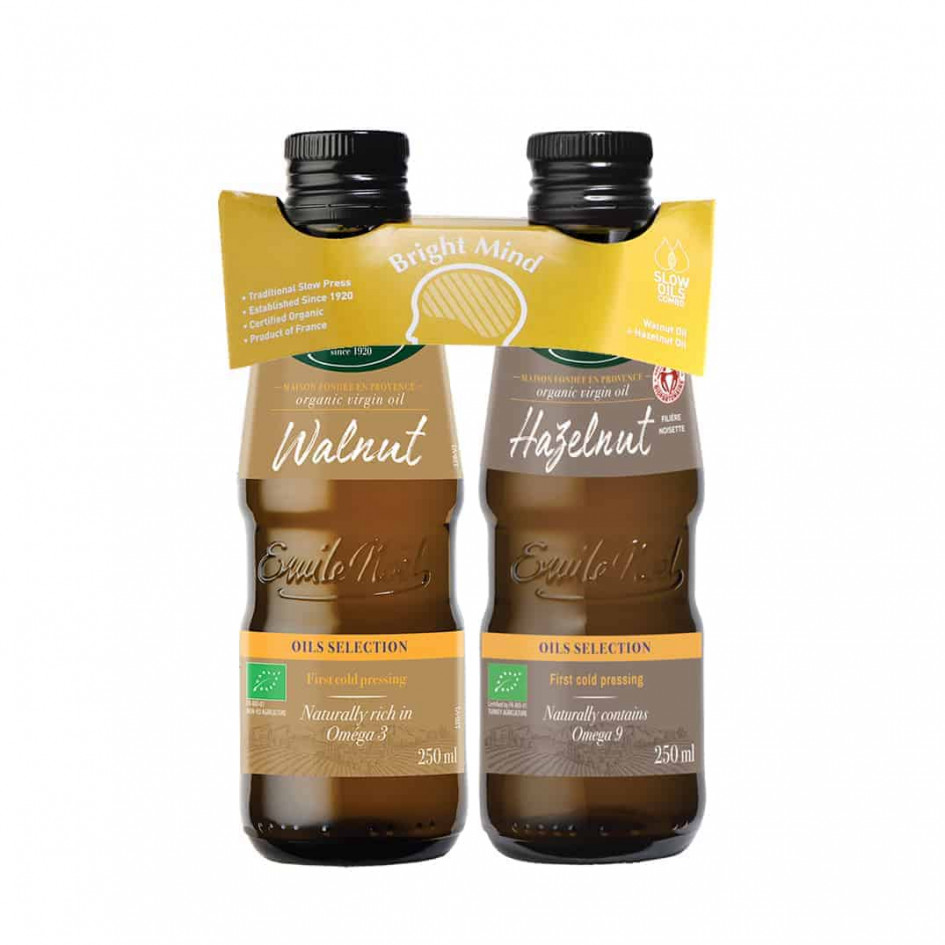 In stock
Emile Noel Bright Minds (Walnut + Hazelnut Oil)
RM186.00
This oil combination is specially catered to help improve learning, memory, maintenance and protection of…
Description

Additional information
This oil combination is specially catered to help improve learning, memory, maintenance and protection of the brain.
Product Highlight
Brain food: Provide raw materials for the brain for development and maintenance. Improve memory and learning.
Protection: Contains fat soluble antioxidants that can pass the blood brain barrier to provide protection for brain against damage and aging.
Quality
Certified organic according to EU organic farming method.
Fairly traded.
First cold press, no solvent or chemical extraction.
Packed in dark amber bottle.
Nitrogen flushed to prevent oxidation before opening and transport.
Do not exposed to temperature more than 60°C.
Ingredients
100% first cold pressed organic walnut oil.
100% first cold pressed organic hazelnut oil.
Country of Origin