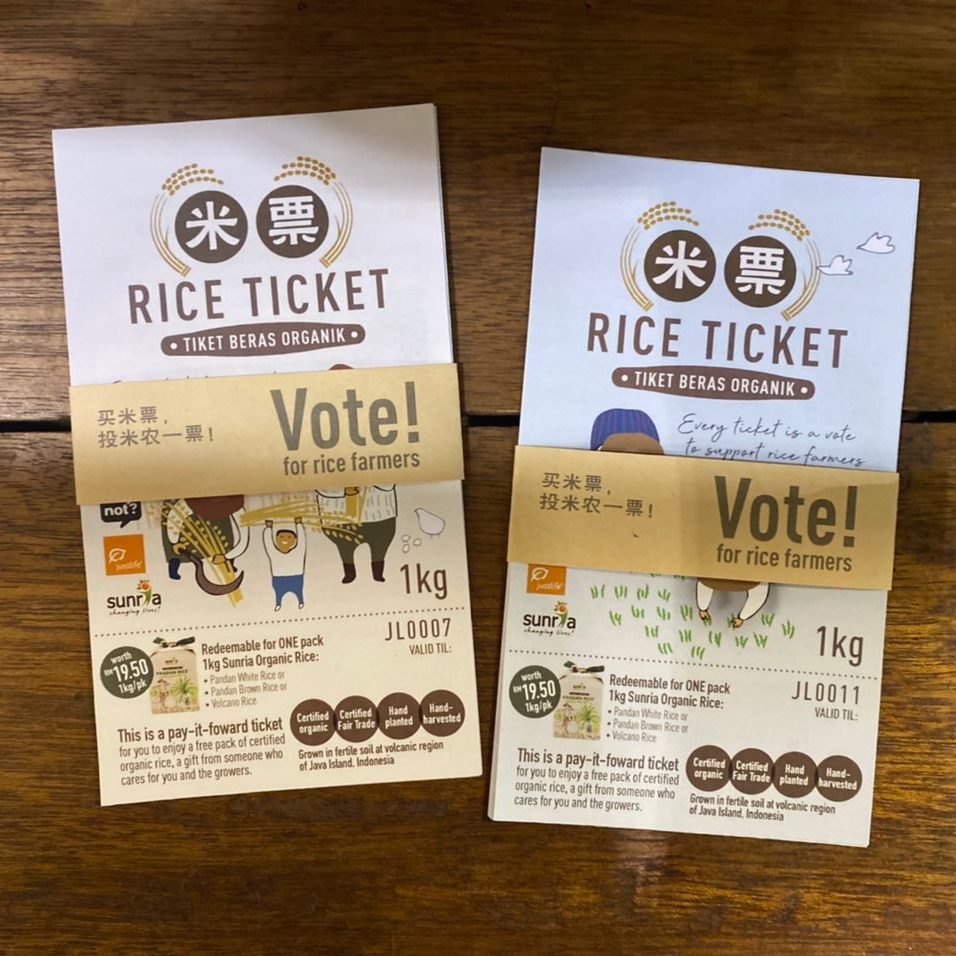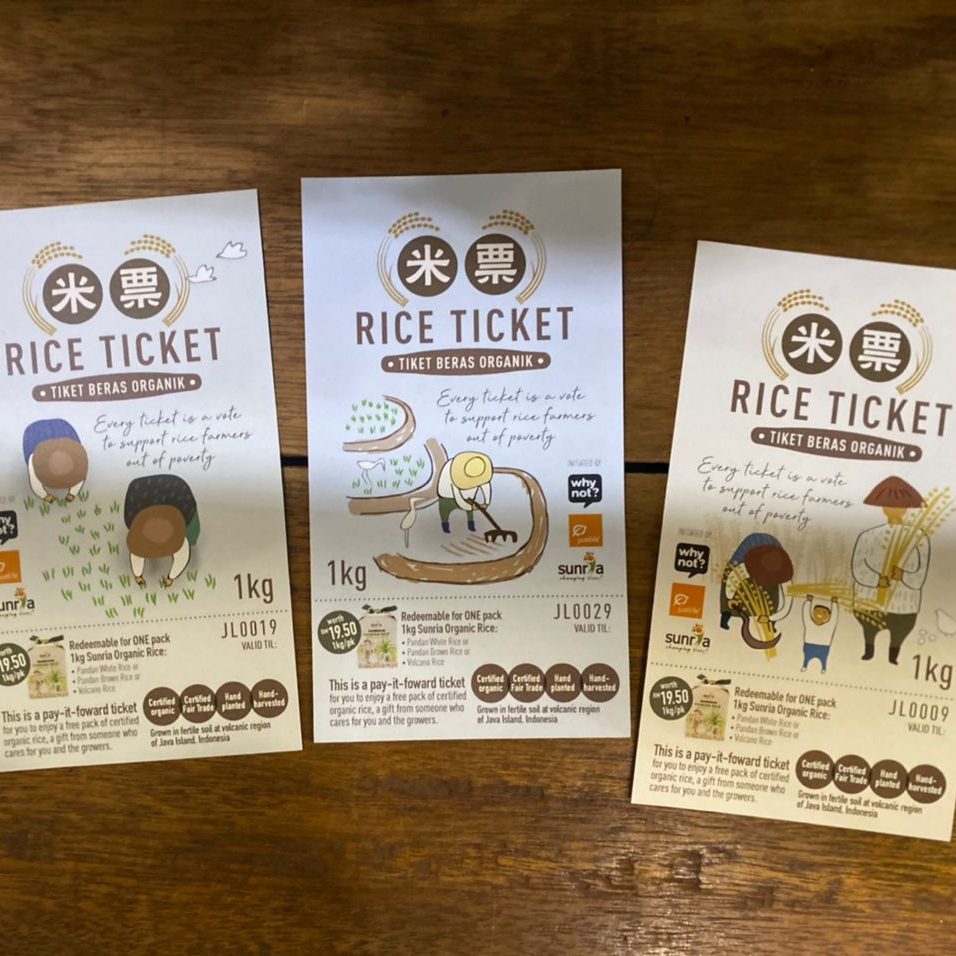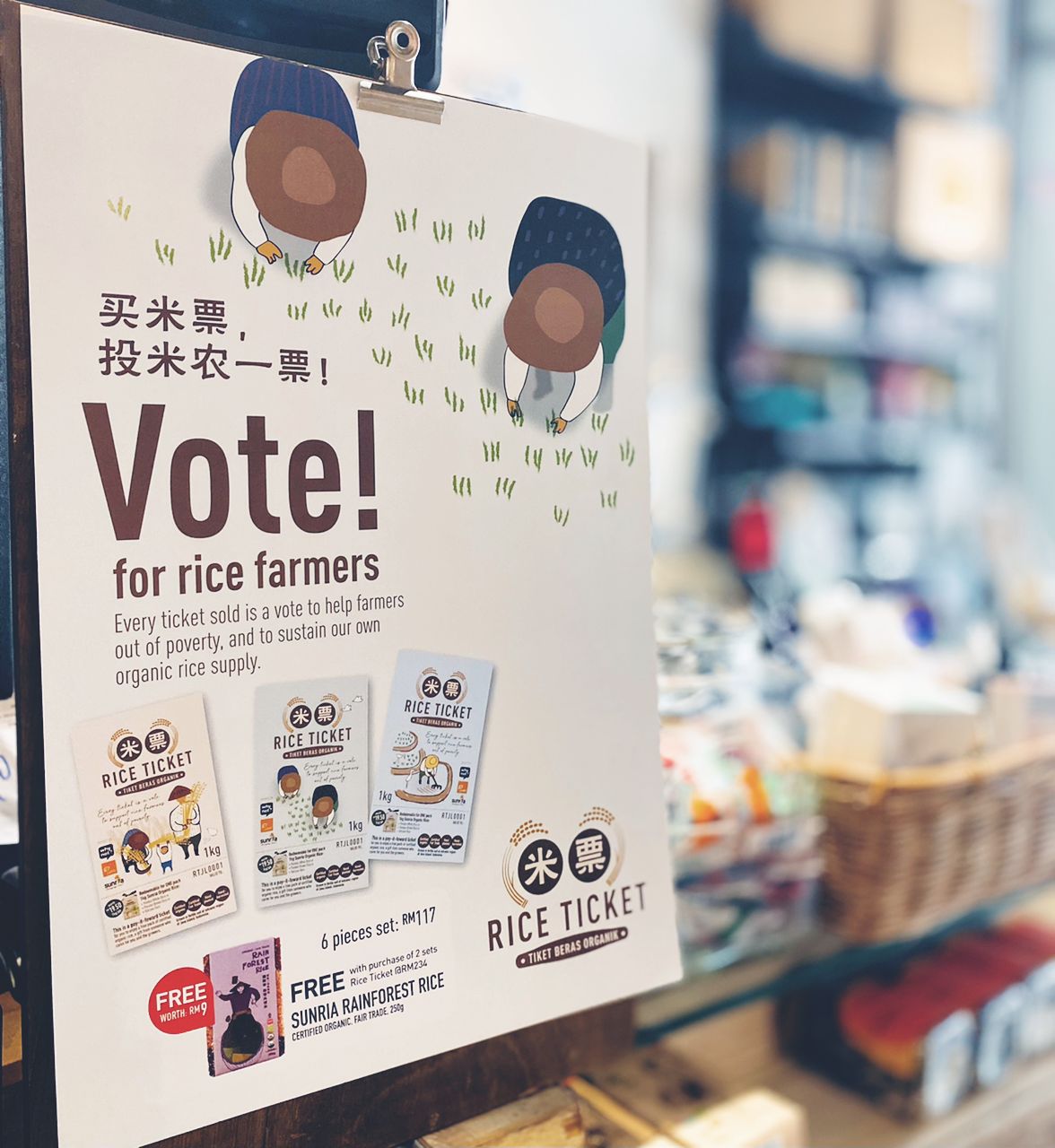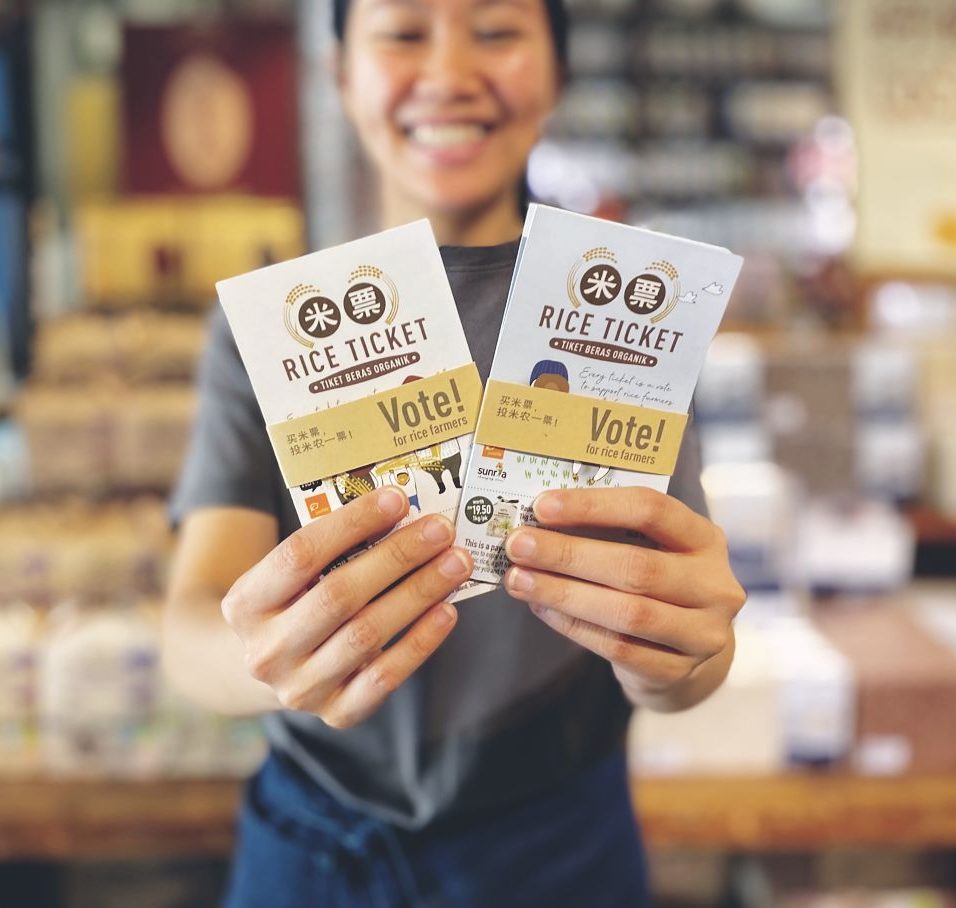 In stock
Organic Rice Ticket
RM117.00
This is a pay-it-foward ticket for you to give someone you care so that he/she can redeem a free pack of Sunria certified organic rice, a gesture to cares for someone you lave and the growers.
FREE SUNRIA rainforest rice, 250g with purchase of 2 sets rice ticket @RM234. 
Description

Additional information
What Makes Us Different?
Fair Trade Initiatives
Sunria works hand-in-hand with farmers to produce premium organic rice.
We help small-scale Indonesian farmers trapped in decades of poverty cycles, by introducing fair trade practices, and empowering them to grow better rice in a more sustainable manner.
Sunria's fair trade efforts include:
Producers are paid fair prices
Ensuring there is no child labor
Good working conditions for producers
Democratic decision-making
Non-discrimination and gender equity
Respect and preserve the environment
Community Development
Hand planted
Using Sunria's revolutionary SRI System of Rice Intensification method, Sunria farmers are now able to save 50% fresh water, reduce greenhouse gas emissions, increase biodiversity and fertility, and harvest up to 78% more paddy for their livelihood!
With Sunria Rice, enjoy a tastier and more nutritious organic rice to benefit your health, the environment, and humanity!
Whole Grain Goodness
Whole grain rice (such as brown, red, and black) offers more nutritional value than white rice with its bran and germ.
Darker colored grains also contain more antioxidants.
International Organic Certification
Sunria uses independent certification bodies with internationally accredited expertise that inspects the whole rice production process production to ensure they meet the stringent organic regulations.
National Organic Program (NOP), USA
EU Organic Certification, European Union
Japanese Agriculture Standard, Japan
Fair Trade Certified, IMOswiss AG
Weight
0.1 kg
Dimensions
6 × 6 × 6 cm
how it works

how our rice ticket work:

1. Purchase a bundle of rice tickets (6pcs with 3 designs and stories), share it as a gift to a friend/ colleague, someone you wish to appreciate.
2. Each ticket is redeemable for a pack of 1kg Sunria white rice, brown rice or volcano rice.
3. Validity date of the rice tickets are 6 months upon date of purchase and issue.
4. Redeem a pack of 1kg Sunria white rice/ volcano rice/ rainforest rice at the store location as stamped on the back of the rice ticket.