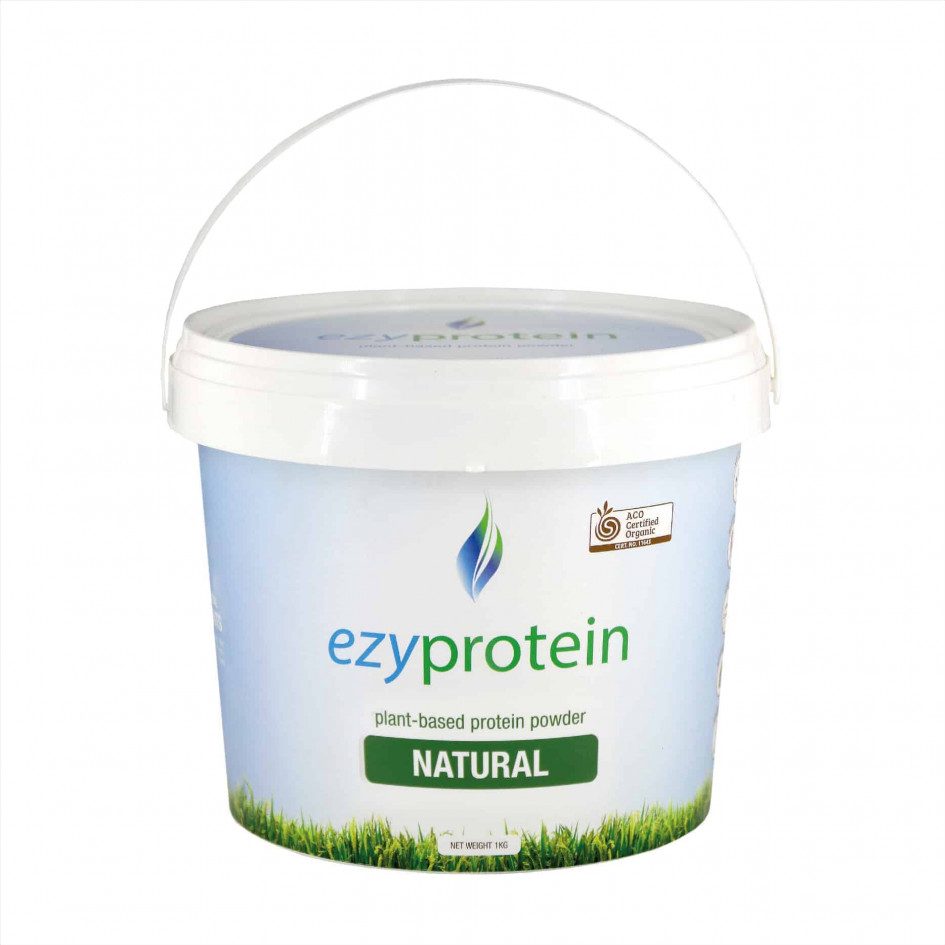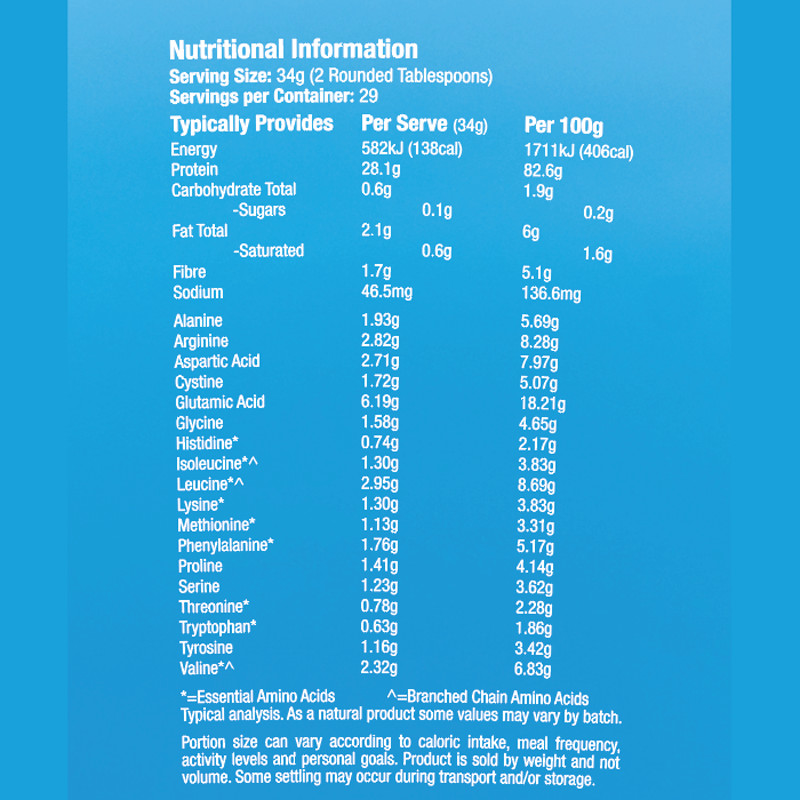 In stock
Ezyprotein Vegan Natural Protein Powder, 1kg
RM366.90
Ezyprotein is Australia's First Certified Organic Wholegrain Brown Rice Protein Powder. The All-Natural original flavor!
Description

Additional information

How to Use

Precaution
Product description
Ezyprotein is Australia's First Certified Organic, Sprouted, Bio-Fermented, Wholegrain Brown Rice Protein Powder. A high quality, 100% plant-based complete protein containing all 9 essential amino acids. All of the amino acids are naturally occurring and exist in a beautiful ratio very similar to the ratio found in human mother's milk. An ideal for vegetarian, vegans and anyone wanting to incorporate high quality protein into their diet.
Ezyprotein special sprouting and bio-fermentation (special and non-chemical) method makes it very easy to absorb and to digest. The bio-fermentation process pre-digest the sprouted rice in ezyprotein resulting in a very high digestion-efficiency ratio (98%). This makes it extremely easy for body to absorb and digest. It then dried at very low temperature retaining all the plant enzymes and phyto-nutrients and remains a raw food.
In summary, ezyprotein is ezy to use, ezy to absorb, ezy to digest
Product highlight
Sprouted, Bio-fermented, Raw, Wholegrain Brown Rice Protein – A beautiful Food.
Ingredients
Organic wholegrain brown rice* (Sprouted, bio-fermented, raw)
*From organic agriculture
Country of Origin
Australia
How to Use
1-3 years old: ¹⁄3 scoop/day
4-9 years old: ½ scoop/day
Teenagers & adults: 1 scoop/day
Pregnant, breast-feeding women: 1½ scoop/day(1 scoop in morning, half scoop in noon/evening)
Due to high digestibility and absorbability of ezyprotein, we recommend you to start with half a scoop a day and gradually increase to normal dosage.
The above intake is based on the 50% Recommended Nutrient Intake for Malaysians; you can consume other protein rich foods such as beans, lentils, nuts and seeds to achieve your daily protein requirements.
Precaution
People who have been diagnosed with kidney diseases and kidney failure should consult a medical doctor before consuming these products.
People who have high uric acid and gout should reduce the dosage.
Pregnant, breast-feeding women and patients recovering from operations need more protein compared to the average person. If in doubt, please consult a health professional before consuming.