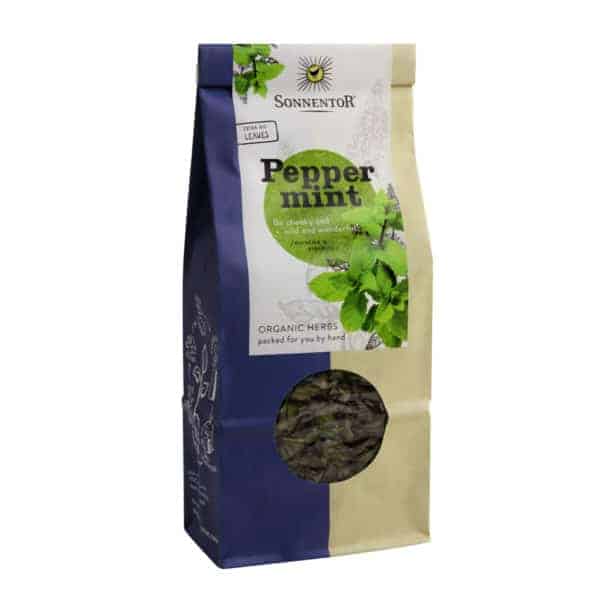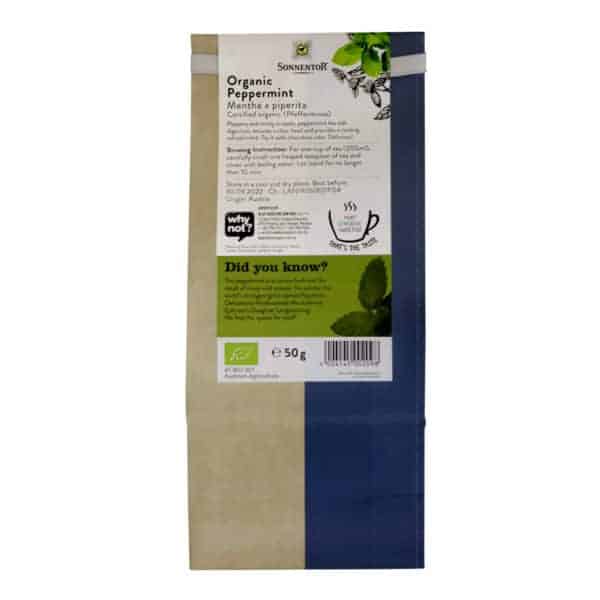 In stock
Sonnentor Peppermint, 50g
RM29.90
It is also not surprising that the cool mint is popular especially in hot…
Description

Additional information
It is also not surprising that the cool mint is popular especially in hot countries like Malaysia. To prepare a fine yet very refreshing tea, Peppermint leaves are covered with boiling water. The tea tastes sweet, spicy and has a cooling effect on the finish. You will definately enjoy the purest mint tea which doubles up the harmony when slightly sweetened with honey.
Product Highlight
Simply refreshing with Sonnentor Peppermint tea!
Quality
Certified Organic (Austria Bio Garantie)
Alkaline food.
Suitable for vegan.
Tastes
The mint tea shimmers in a bright yellow with intense green tint. Yet, the minty flavor is very refreshing with spicy menthol that allows you to taste a fresh coolness spreading out on the palate. The intensely minty-fruity flavor is also complemented by a subtle sweetness.
Country of Origin
Austria
Ingredients
Organic Peppermint